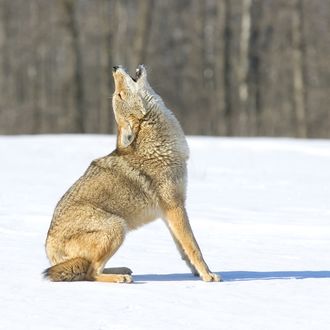 A new prospective Columbia student was spotted taking a nice jog in Riverside Park this morning: a coyote, who we expect wants to major in Eating People. Jeez, they'll accept anyone at Columbia these days.
Authorities spotted the coyote around 87th and Riverside at 5:15 a.m., and then again on 113th and Riverside around 7 a.m. It was last seen near Grant's Tomb, and cops are advising residents to stay away from the area, lest they be forced to engage in a conversation with a prospective Columbia freshman about whether the term coyote is P.C.
Seriously though, the animals are taking over, and we're all screwed.