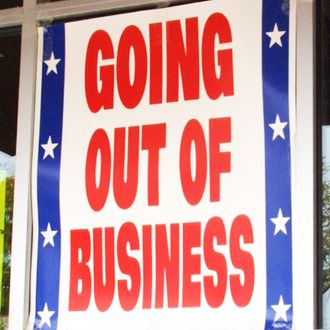 Photo: Tim Boyle/Getty Images
Jim Boggess caused an uproar last month when he hung a tone-deaf sign in the window of his Flemington, New Jersey, deli that read: "Celebrate your white heritage in March, White History Month." Even though he publicly apologized, the backlash has caused his business to go under. Now he's appealing to the internet for money to get it back up and running, even though the internet spreading the word about his offensive sign is kind of what started this whole thing.
On a GoFundMe page, Boggess writes that customers stopped coming into his deli since the incident and he's been forced to close it because of all the money he owes. 
"It was only supposed to be a white thing, but people read more into it than that," Boggess writes. Those damn people. Always reading things with their brains and not just their eyes.
So far Boggess has raised $40.