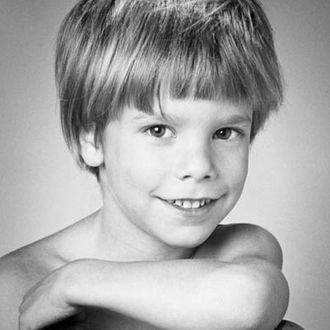 Etan Patz.
Photo: wikipedia?Patz Imaging 2006
After a three-month trial and ten days of deliberations, the jury tasked with determining whether Pedro Hernandez kidnapped and murdered 6-year-old Etan Patz in 1979 gave up — or at least, they tried to. According to The Wall Street Journal, shortly after noon on Wednesday, the jurors sent Justice Maxwell Wiley a note that read, "We the jury after 10 days of deliberations want to let the court know that we are unable to reach a unanimous decision." 
The judge brought them back into the courtroom and urged them to keep going, saying the case is complicated and "I don't think you've been considering this long enough." He added, "I just really believe that we have absolutely no reason to believe that some other jury is going to be able to resolve this case."
The defense called the judge's request "coercive," and attorney Harvey Fishbein suggested it would be part of the appeal if Hernandez is found guilty. "If there was a conviction in this case it would just add to the issues," he said.