Hillary Clinton is on a road trip to Iowa, and like all people on a road trip eager to show the world that they are just a regular person, she stopped at Chipotle for lunch. 
Clinton ordered a chicken burrito bowl with guacamole at an outpost of the fast-casual empire in Maumee, Ohio. "She got great food," the restaurant's manager told ABC News. "Everybody loves Chipotle."
Twitter had many thoughts on this important development in the 2016 race. If anyone had any doubts about her candidacy, this would have dispelled them. Going to Chipotle is now a crucial part of the presidential nomination process, as Mitt Romney and Barack Obama proved in 2012.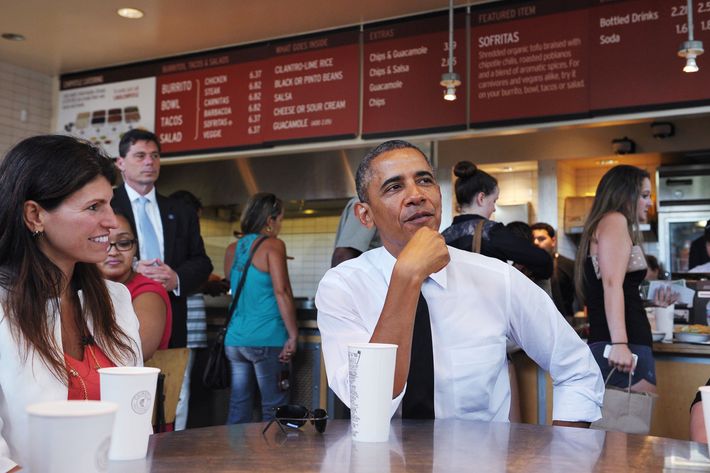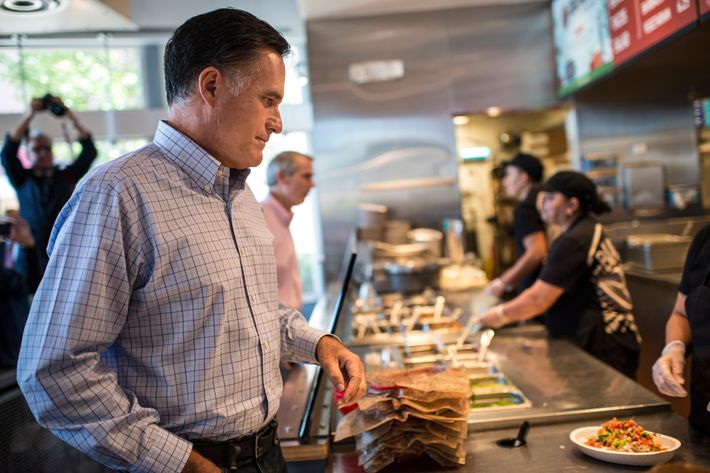 Why do people seem more obsessed with politicians going to Chipotle than other fast-food places? Is it because it makes them seem strangely hip? Is it because it shows that they are as beholden to the guacamole and naturally raised meat as those they hope to lead? The world may never know. But there's no doubt that people seem to be as excited about Clinton's burrito craving as the guy who stood next to Mitt Romney during his Chipotle visit in the last election cycle.