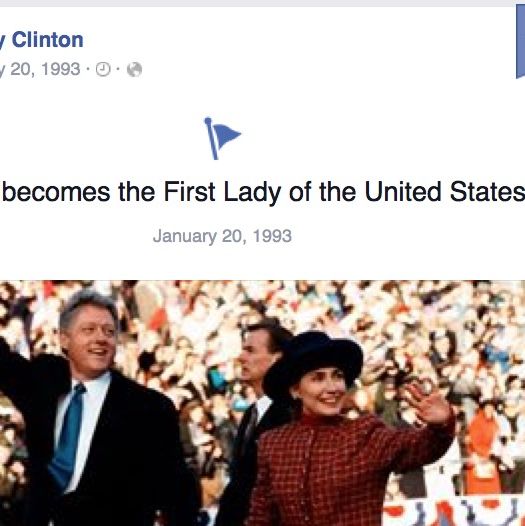 A post from Hillary's timeline.
We're less than one day into Hillary Clinton's 2016 presidential campaign, and there's already been a historic development: She may be the first person to ever use her timeline as Facebook intended. Rather than leaving a years-long gap between the day she was born and the day she signed her life over to Facebook, last week Team Hillary went back and added photos and notes about the major milestones in Clinton's life, from her post-college job sliming fish in Alaska to marrying Bill Clinton and meeting Nelson Mandela as secretary of State.
While the list is shockingly extensive compared to the average Facebook timeline, there are some interesting omissions. All the drama of the 2008 is summed up in two events: Clinton announcing her presidential bid and endorsing Barack Obama. And from her time as First Lady, there are posts for both Clinton inaugurations, Hillary's appointment as chair of the President's Task Force on National Health Care Reform, and her 1995 address on women's rights at the U.N. Conference on Women in Beijing. But according to the timeline, this is the only notable thing that happened to Hillary during her husband's second term: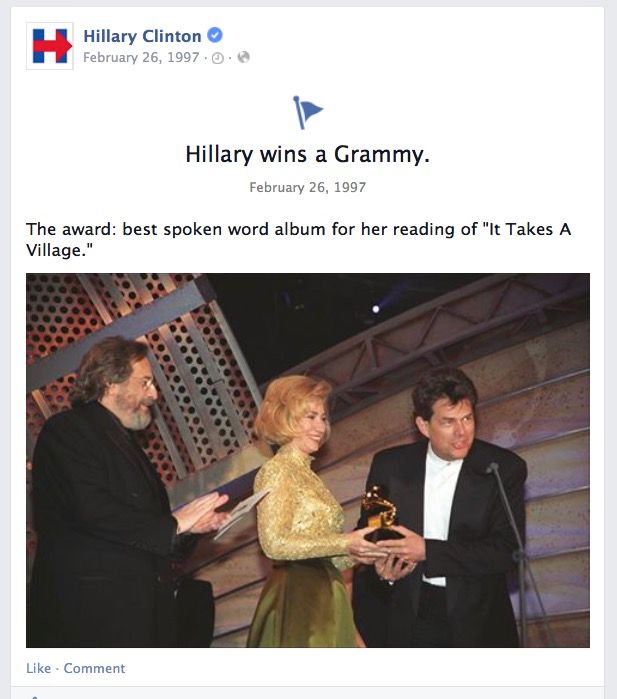 All the teens who want to learn about Hillary Clinton's biography — but only if it can be condensed into a series of social-media posts — are going to be very confused.