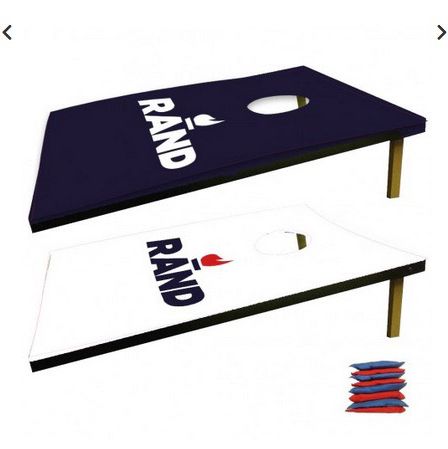 As you can tell by the overview on this page, the Rand Paul Store is still working out some issues.
Senator Rand Paul is announcing his 2016 presidential bid today, which means it is also the first day you are allowed to buy official Rand Paul presidential merchandise. Since Rand Paul is a candidate whose supporters throw karaoke fund-raisers, you probably hoped that his swag options would be equally offbeat, if strangely appropriate. 
The Rand Paul Store does not disappoint, and the official Rand Paul NSA laptop camera blocker might be the best metaphor for the Kentucky senator's campaign strategy ever devised. 
The descriptions for the presidential merchandise seem oddly familiar, as if the Rand Paul campaign hired dozens of people who used to write up deals for Groupon. Here is the description of Rand on a Stick, which costs $35. 
Sure, there are a lot of things you can get on a stick, but can you get the next leader of the free world on a stick? Huh? These Rand Paul freedom paddles are printed on sturdy corrugated plastic and are great for rallies, parades, meetings, operas, church services that lack air conditioning and so much more. This purchase comes in a set of 12. That's right, one for every friend and family member.
Other options for the steadfast or ironic (remember Urban Outfitters' Mitt Romney apparel?) libertarian in your life include a Rand Paul cornhole set, a Rand Paul eye chart (it costs $20.16), or a giant Rand Paul greeting card.  
A signed pocket constitution costs a mere $1,000, and is "perfect for comfortable carrying in the pocket of a sport coat, a purse, laptop bag or in the back pocket of some worn out jeans."