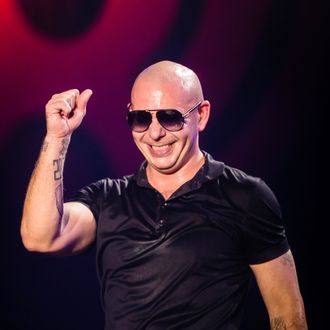 Photo: Christopher Polk/Getty Images
Trusted political news network TMZ spotted potential presidential hopeful Jeb Bush in Washington, D.C., this morning, and asked him one very hard-hitting question: Who, living or dead, would you most like to attend a baseball game with? 
At first, Bush gave a boring answer — Teddy Roosevelt — before deciding he'd add another name to the list. "Might want to have Pitbull, too," he joked, name-dropping America's foremost political thought leader.
Guess Bush has not taken Jezebel's advice.