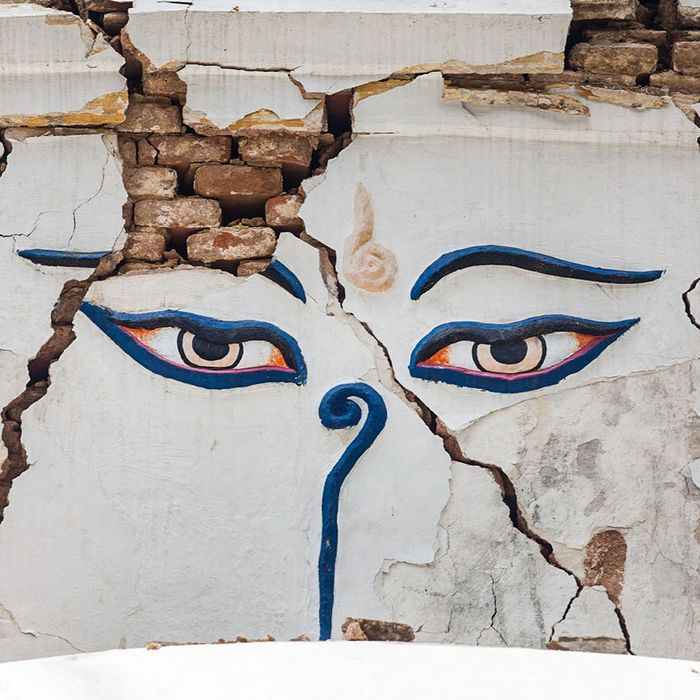 Swoyambhu, in Kathmandu
Photo: Deependra Bajracharya
Deependra Bajracharya and his family are living under a plastic tent in a football field at an army camp. It is one of the only open spaces near his old home in Dallu, a section of Kathmandu, Nepal. His house still stands, but Bajracharya spotted a sinister crack in its foundation. The Earth could shudder again, and if disaster hadn't visited yet, it would.
Last weekend's 7.8-magnitude earthquake claimed 6,100 lives and counting. The survivors, like Bajracharya, are waking up daily to a razed world. But none of this has stopped Bajracharya from working. An independent photojournalist, he has been photographing Nepal's pain, even as he's been a part of it. "I also cry during clicking," he says.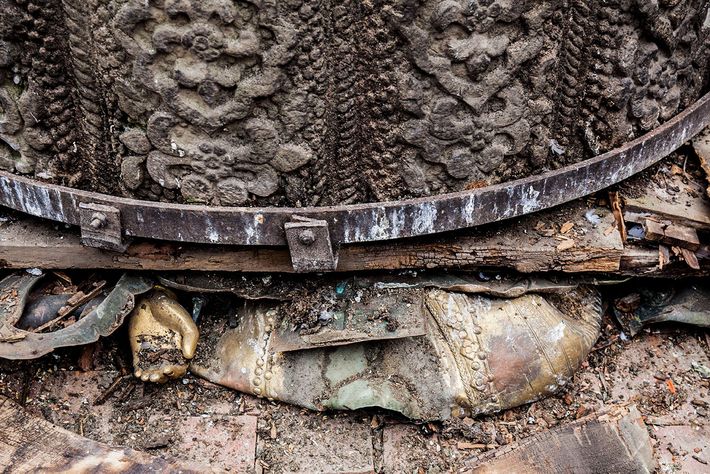 It has not been an easy task. "Taking picture of people's grief is always challenging to me," Bajracharya wrote in an email. "I don't want to take pictures of their pain but I [am] obliged to covering all situations to show world." Bajracharya also doesn't have electricity or steady access to the internet. His motorbike was damaged in the quake, so he can't easily get around. More than anything, though, he, like so many others, is still afraid. "Everything can be solved," he says. "But these fears, maybe can't be."  
Bajracharya took all of his photographs in the aftermath of the quake in the Kathmandu Valley in Nepal, and his most recent shots are from Wednesday. A selection of those images are featured below.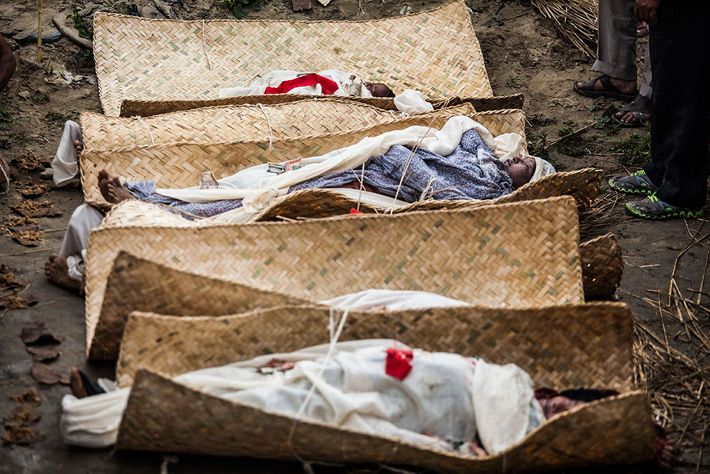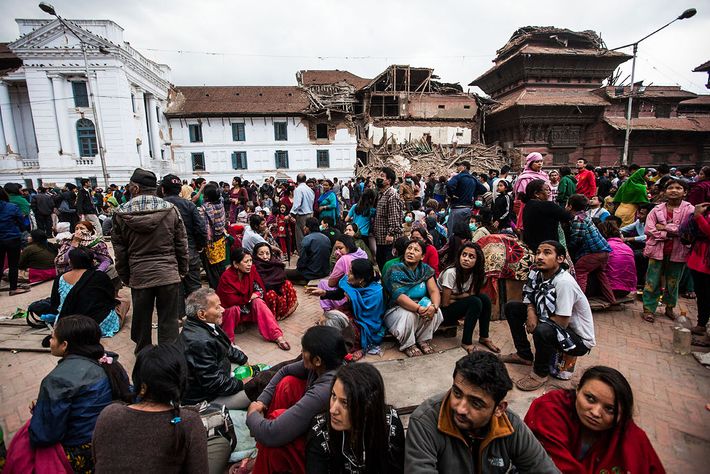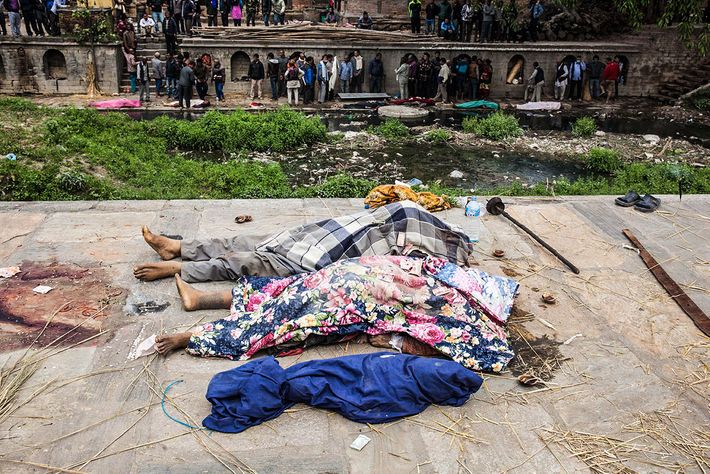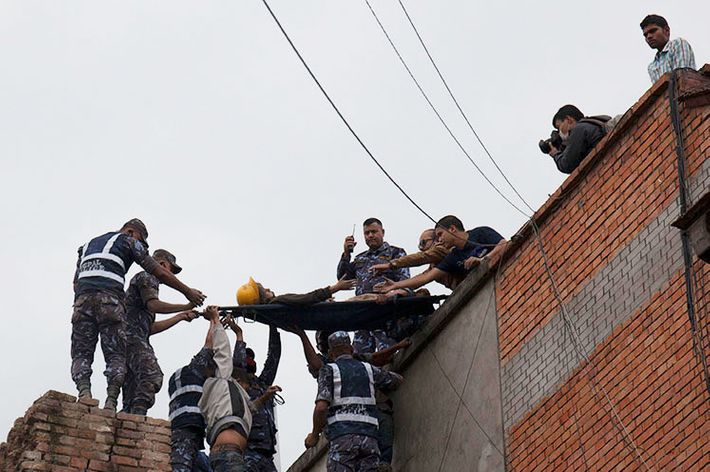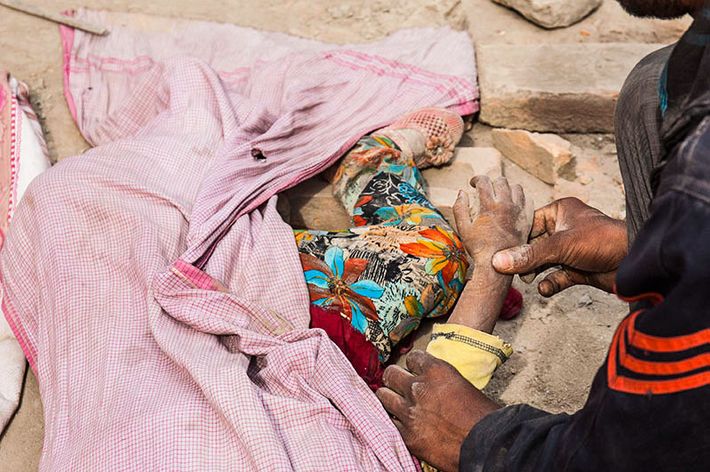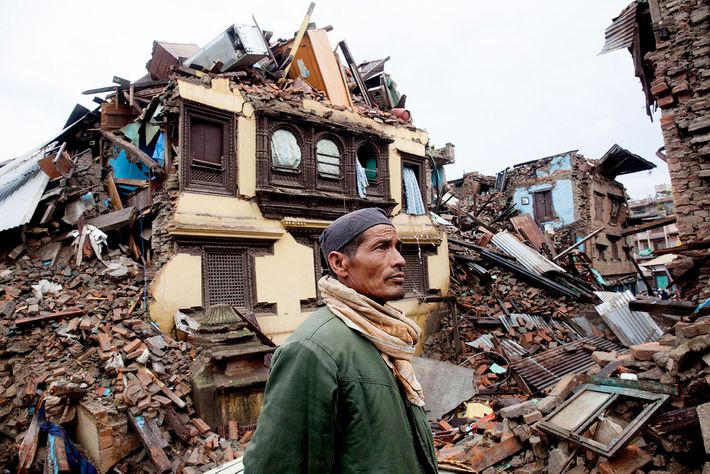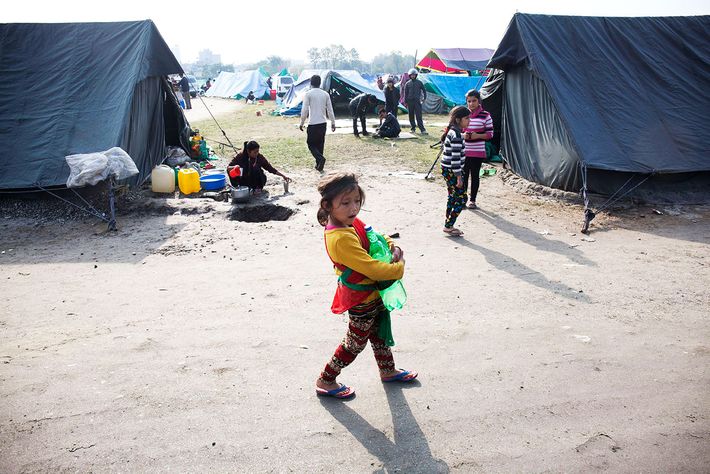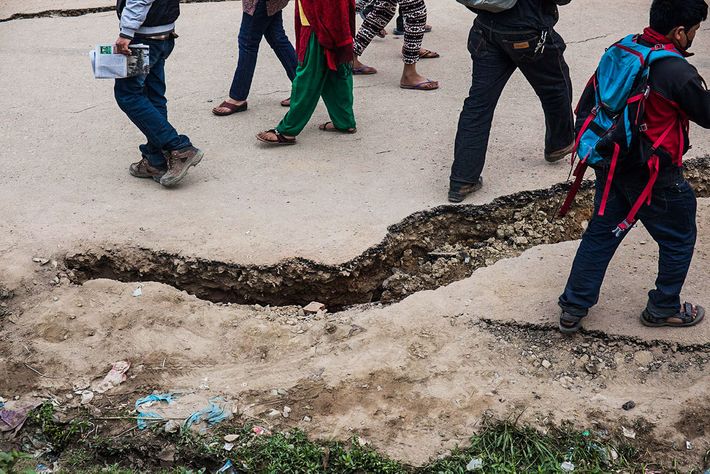 Visit Deependra Bajracharya's Facebook page for more details about his work.