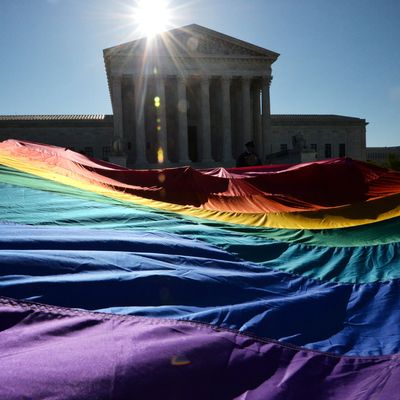 Photo: Mladen Antonov/AFP/Getty Images
The Supreme Court's oral arguments on Obergefell v. Hodges, better known as the group of cases that could decide the constitutionality of same-sex marriage, are happening today. More than a thousand people were waiting outside the courthouse to signal support for their side. Those favoring an overturn of same-sex marriage bans appeared to outnumber those opposing giving same-sex couples a Constitutional right to wed — although one person supporting the bans managed to give his opinions outsize attention by shouting "homosexuality is an abomination!" during the middle of the court proceedings before being ejected.
Thirteen states currently ban same-sex marriage — which means that 70 percent of the country lives in a place where same-sex marriage is legal — but the case only focuses on bans in Kentucky, Michigan, Ohio, and Tennessee.
The massive attention this case has received is noticeable not only in person, but on paper too. A record-breaking 148 amicus briefs have been filed signaling support and opposition to this week's cases.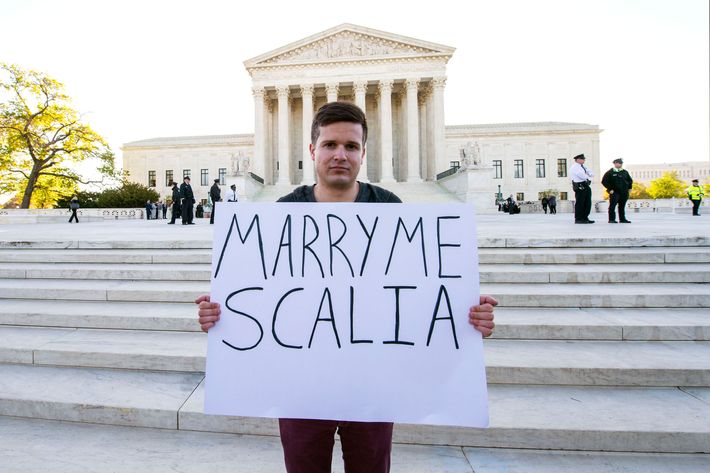 However, given that playful or incendiary signs are a far quicker read, the scene outside the Supreme Court is going to be the most memorable and cited signal of what this issue looks like outside of the brains of the nine justices who will decide its future.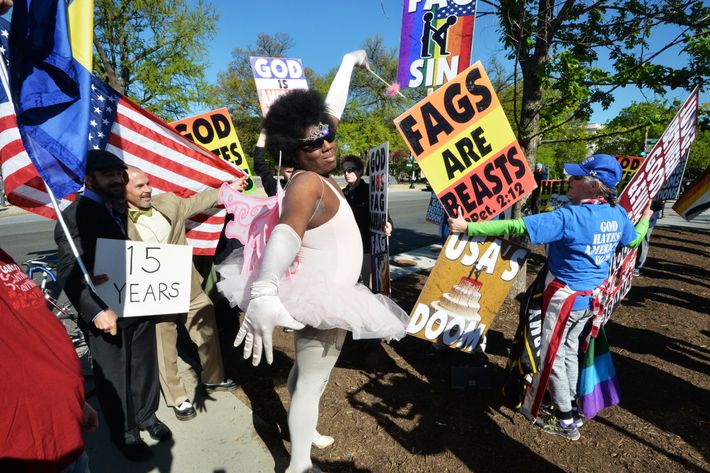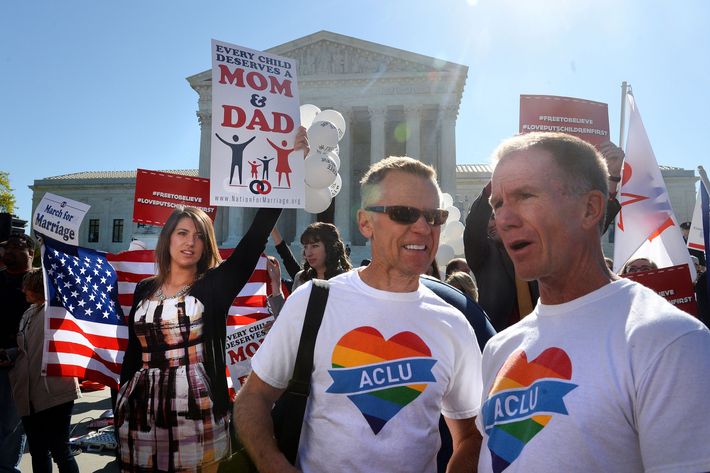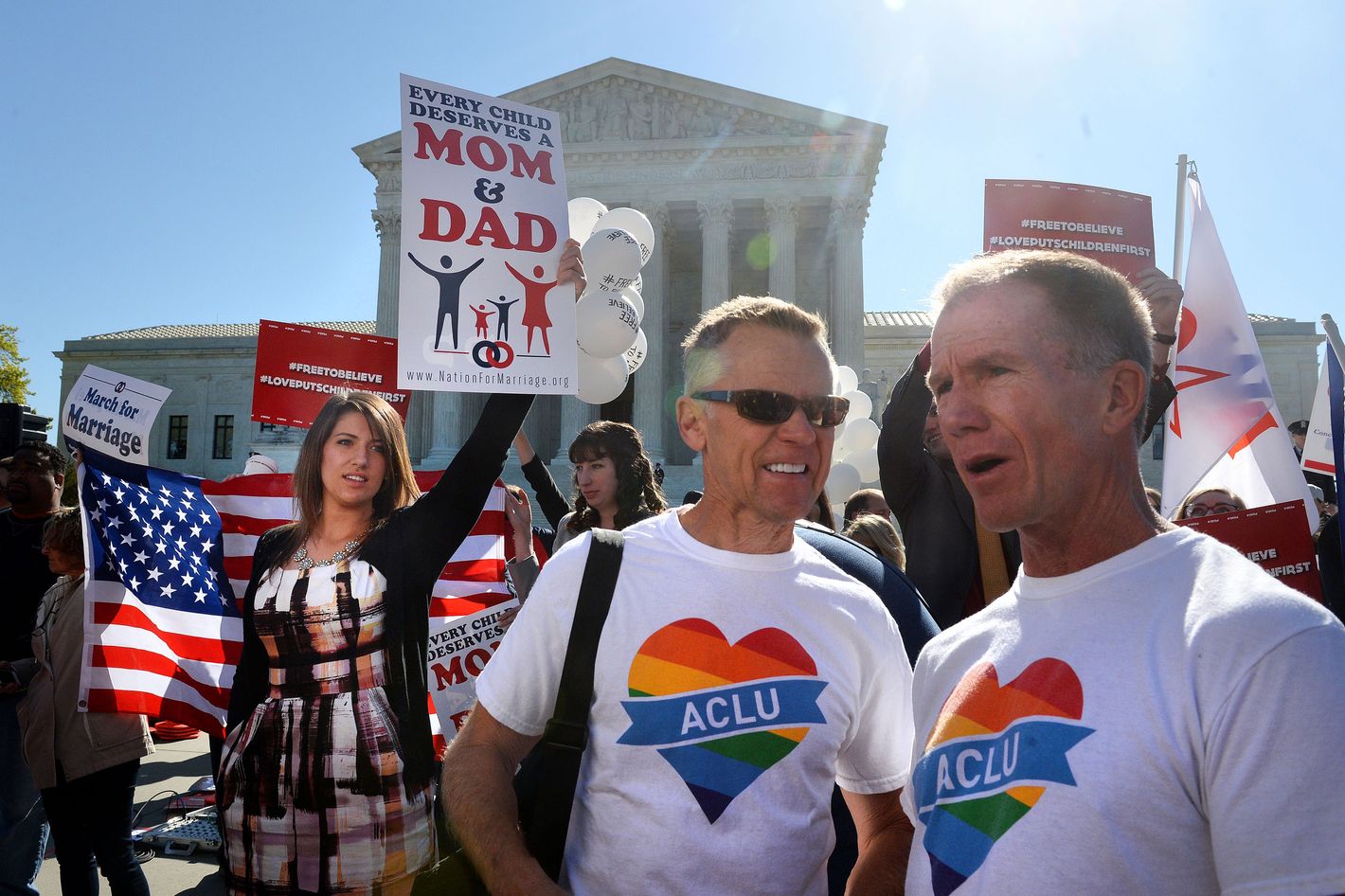 The oral arguments are scheduled to take two and a half hours, and the justices are expected to announce their decision in June. Some of the people who managed to see the oral arguments live had to pay someone $50 an hour to get in. 
The pace of legalizing same-sex marriage has been quite quick — just five years ago, same-sex marriage was only legal in four states. Eighteen of the states that have legalized same-sex marriage have only done it in the past six months. Sixty-one percent of Americans think gay marriage should be legal. 
Those supporting same-sex marriage seemed to be buoyed by the scene, and maybe all the poll numbers and legislation that had inspired it. The Washington Post saw one man respond to a man who opposed same-sex marriage and legal marijuana by yelling, "Gay marijuana for all!"