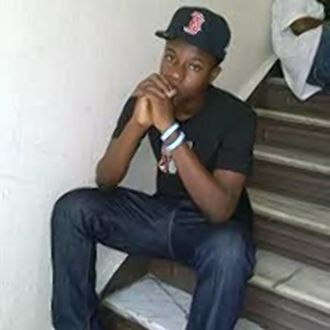 A Bronx teen who fell from a Bronx rooftop while fleeing the police has died. According to the NYPD, officers caught 17-year-old Hakeem Kuta and some other kids smoking pot in the lobby of an apartment building in Knightsbridge on Thursday evening. Hakeem and at least one friend, a 14-year-old, ran to the roof of the the building, and two cops followed them.
Here are the awful details of what happened next, via the New York Times:
With officers shouting, "please don't move," Mr. Kuta tried to step over a short wall at the edge of the building but stumbled, officials said. The 14-year-old grabbed for Mr. Kuta's vest as he fell, officials said, but he was not able to hang on.

The Police Department said that the officers appeared to have acted appropriately. After Mr. Kuta fell, officers raced from the roof to give first aid, officials said. Officer Maria Imburgia applied chest compressions until paramedics arrived.
Hakeem's fall was reportedly 60 feet. He was rushed to St. Barnabas Hospital in critical condition and placed on life support. He succumbed to his injuries on Saturday morning.