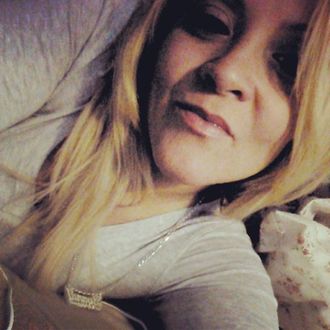 Occasionally, the thrill of a new romance can cause a gal to forget that she's married to someone else. Is that a crime? Only when she marries the new dude (or several) without obtaining a divorce, then lies about it on government paperwork. Just ask the Bronx's Liana Barrientos, who is now facing felony fraud charges.
Since 1999, 38-year-old Barrientos has married ten men in New York State. (She tied the knot half a dozen times in 2002 alone.) "She has divorced at least four times, from husbands Nos. 1, 2, 5 and 7, but long after marrying husbands 3 through 9," the New York Times reports. She last applied for a marriage license in 2010, when she claimed that it was her "first and only time" at the altar.
Barrientos's motive appears to be something a bit more practical than a raging addiction to tulle and tall white cakes. From the Times:
The Bronx district attorney's office on Thursday said that the federal Department of Homeland Security, which handles some immigration affairs, was "involved" in the case. Agency officials did not respond to emailed questions.

Information on the immigration statuses of her husbands was not immediately available. Marriage applications must include the birth countries of the couple, but the State Health Department, the repository for those forms, said it was prohibited from giving out the information.

Ms. Barrientos's husbands' last names, in order, are Gerbril, Allam, Rahman, Koridze, Goktepe, Paharelau, Dzneladze, Rajput, Khorbaladze and Keita. Neither Bronx prosecutors nor officials with the Department of Homeland Security would say whether any of the men face charges.
She's set to be arraigned in the Bronx's State Supreme Court on Friday. Learn from her mistakes, ladies, and be sure to get those divorces early and often.