A sixth-grade boy in Savannah has been put on "lockdown" by his parents and was forced to issue a handwritten apology after he behaved just like a sixth-grade boy and prank-called 911.
The unnamed boy sincerely apologized after he agreed to a dare from his friends and shouted "Deez nuts!" at the emergency dispatcher.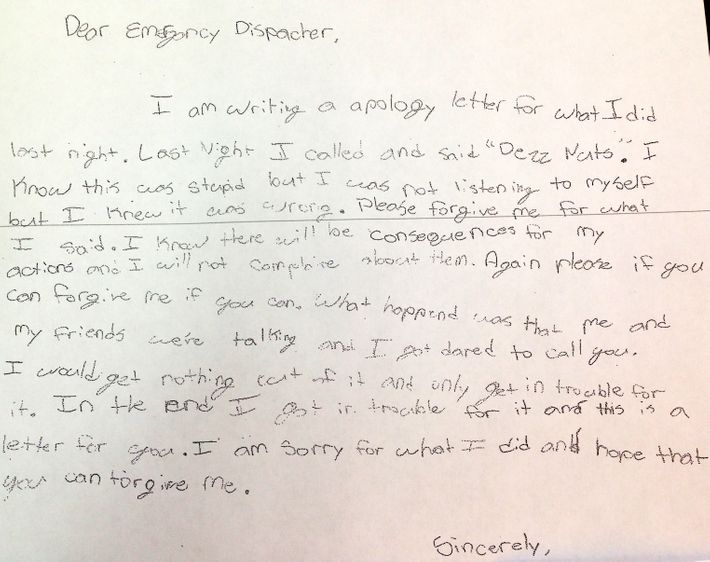 The Savannah police have forgiven the sixth grader, who, in the future, will reserve prank calls only for girls he has crushes on.