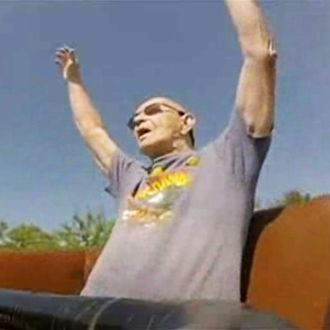 On Sunday, 82-year old Vic Kleman rode the Jack Rabbit at Kennywood for the 5,000th time. This weekend marked the Pennsylvania roller coaster's 95th birthday, so the local actor celebrated by riding it 95 times in a row. 
A paramedic was on standby, and the American Coaster Enthusiasts were there to keep him hydrated, although he insisted he felt "great!" after riding the coaster for eight hours. He ate and drank little before the marathon, and never left his seat until the mission was completed. The secret, according to the world's most renowned expert on the world's fifth oldest roller coaster, is to ride in the fifth seat, which ensures a less bumpy ride. Kleman first rode the coaster in 1959. 
He has collected slips from Kennywood staffers to commemorate every ride. A drawer back home is filled with thousands of them. 
Judging from Kleman's expression while riding the roller coaster, the key to living a long and meaningful life is to find something you love as much as he loves riding roller coasters, and then do it 5,000 times.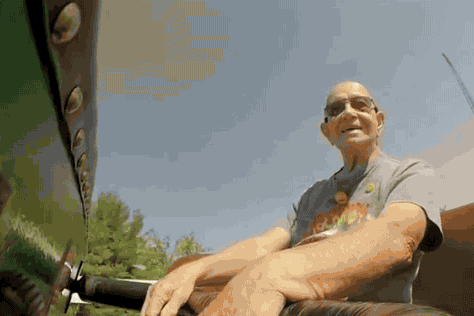 Kleman celebrated his 80th birthday by riding the roller coaster 80 times.
He rode the Jack Rabbit 90 times on its 90th birthday.
American Coaster Enthusiast Erik Frankenstein told the Pittsburgh Post-Gazette, "If I had half his energy when I'm his age, I'd be doing great."