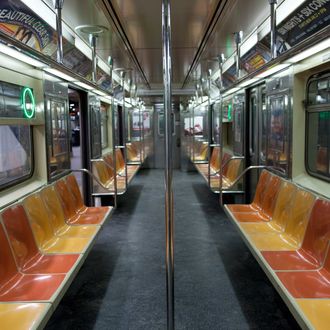 Photo: Wendy Connett/flickr/Getty Images
New York's subway stations are supposed to be cleaned once every three weeks, a rather attainable goal that — with a $139 million station cleaning budget — wouldn't seem that difficult to accomplish. But according to a new audit, 97 percent of the trains do not get cleaned on schedule, meaning garbage can collect on station floors and tracks for weeks at a time.
Not only that, but the MTA has two vacuum trains it uses to clean debris from the tracks. The audit measured the subway's cleanliness for 365 days, and for 311 of those days, one of the two vacuum trains was out of service. When the trains are running, they manage to leave behind 70 percent of track garbage.
"The MTA is constantly reminding riders to clean up after themselves, but they're setting a poor example by letting piles of disgusting trash pile up for months on end," NYC Comptroller Scott Stringer said in a press conference on Thursday. Courtesy counts! Especially when it comes to used condoms.