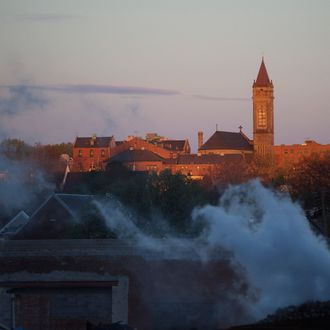 Photo: Mark Makela/Getty Images
More than two dozen people were shot in Baltimore over Memorial Day weekend, making this the deadliest May since May 1999.
Twenty-nine people were shot and nine of them died in violent incidents all throughout the city over the three-day weekend, according to CBS. One of the injured victims is a 9-year-old boy, who was shot in the leg on Monday night. So far Baltimore has seen 108 homicides in 2015 alone. 
"It's deplorable," one City Councilmember told the Baltimore Sun. "The shootings and killings are all over the city. I don't think any part of the city is immune to this. I've never seen anything like it."
Baltimore isn't alone, though: New York's murder rate is up 60 percent from this time last year, according to the Daily News. Eight people were killed in New York between Friday and Sunday.