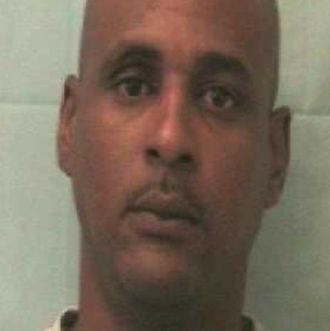 Roosevelt Champion III.
Photo: Georgia Department of Corrections
State and local officials in Georgia are investigating the death of a black man whose body was found hanging from a tree on Monday morning. A neighbor spotted the remains of Roosevelt Champion III, 43, behind a house on Martin Luther King Drive in Greensboro, a rural town about 75 miles east of Atlanta. Champion did not live at the address and was last spotted by family members on Sunday night. Last week he was questioned twice in the murder of a local white woman, but he had not been charged.
Greensboro police chief Ossie Mapp told NBC News that Champion was hanging from a strap used to tie down cargo on vehicles, his feet were scraping the ground, and his knees were slightly buckled. His feet and hands weren't bound, and Special Agent Joe Wooten of the Georgia Bureau of Investigation said investigators have found "nothing that showed any immediate signs of struggle," according to the Atlanta Journal Constitution.
Wooten said there's "nothing overt" to suggest foul play, but that has not been ruled out. The autopsy has been expedited, and results are expected Tuesday morning. "I understand that there is a lot of concern," Wooten said when asked if authorities are considering the context of a black man being found hanging in the Deep South. "Because of that, we're going to be as transparent as we can be."
In March federal officials joined the investigation of the death of Otis Byrd, a 54-year-old black man who was found hanging from a tree in Mississippi. The FBI has discussed the autopsy results with Byrd's family but has yet to say publicly whether they believe his death was a homicide or a suicide.