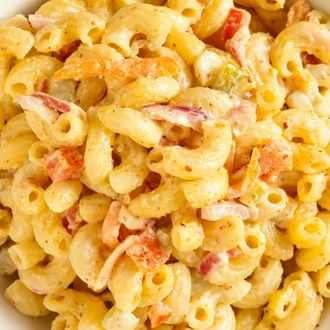 Photo: 145/Brian Yarvin/Corbis
Two men decided to burglarize a Build-A-Burger Restaurant in upstate New York this weekend, but instead of waiting until they got home to dig into their spoils, their appetites ended up getting them arrested.
Matthew Sapetko and James Marullo allegedly robbed the Mt. Morris restaurant on Sunday morning and stole a surveillance system and the cash register. But they were also hungry, so they swiped a large bowl of macaroni salad and chowed down as they fled. Unfortunately for them, the cops were able to track the suspects down by following the trail of mayonaise-colored noodles.
Don't forget to cover your mac tracks!