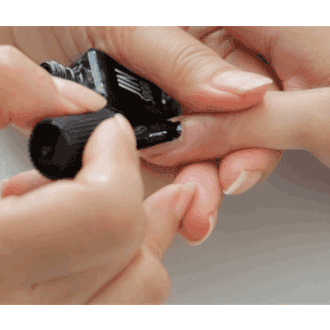 The Environmental Protection Agency has partnered* with several other federal agencies to address the public-health concerns at nail salons. Along with the Food and Drug Administration, the Occupational Safety and Health Administration, the National Institute of Occupational Safety and Health, the Small Business Administration, the EPA will "develop a plan to assess and improve regulations, programs, and outreach strategies to ensure nail salon worker health and safety," according to a statement from the agency. The news comes a week after the New York Times ran an explosive story detailing the dangerous and exploitative conditions of many nail salons in New York.
The EPA already does work raising awareness about the danger of some of the harsh chemicals used in salons, but they plan to ramp up that effort after the Times story. EPA administrator Gina McCarthy plans to visit a nail salon in San Francisco to talk with workers there, as well as meet with the California Healthy Nail Salon Collaborative to discuss how to improve conditions for workers.  
On Monday, Governor Andrew Cuomo announced an emergency order to crack down on nail-salon conditions in New York.
* A previous version of this post incorrectly stated that the EPA is conducting an investigation of conditions in nail salons. We regret the error.