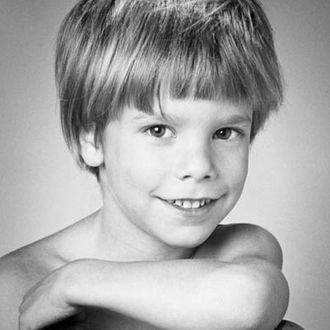 Etan Patz.
Photo: wikipedia?Patz Imaging 2006
On Tuesday jurors made a second attempt to stop deliberating whether Pedro Hernandez kidnapped and killed 6-year-old Etan Patz in 1979, but once again, the judge told them they should keep going. Six days after the jury initially said it was deadlocked, they sent Justice Maxwell Wiley a note that read, "We the jury would like the court to know that after serious, significant and thorough deliberations we remain unable to reach a unanimous decision." After denying a defense motion for a mistrial, the seven men and five women on the jury were brought into the courtroom. "I'd like you to keep deliberating," Justice Wiley said, according to The Wall Street Journal. "You've worked as hard on this case as anybody can work on it." The weary jurors then returned to the jury room to complete their 14th day of deliberations.
Last week the defense objected to the judge's push to keep going — an instruction known as an Allen charge — saying it was "coercive." They repeated that claim, and this time the prosecution objected as well. Assistant District Attorney Joan Illuzzi-Orbon was in favor of issuing another Allen charge, but said the wording of Wiley's instructions "invite[s] them to acquit the defendant."
Since there is no physical evidence in the notorious New York cold case, jurors are mainly deciding whether Hernandez's 2012 confession is legitimate or the result of police pressuring a man with mental health issues. Even Justice Wiley noted that, at this point, any verdict the jury reaches is sure to face further legal scrutiny. "It's safe to say that your verdict, whatever it is, will be second-guessed publicly by any number of people, but please do not be concerned about that," he told the jury.