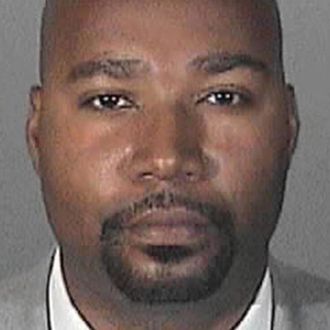 Photo: Los Angeles County Sheriff
An aide to California Attorney General Kamala Harris has been arrested for operating a "rogue police force" that claimed it had jurisdiction in only 33 of the 50 states, but hey, also in Mexico.
Brandon Kiel and two associates were arrested last week for their involvement with the Masonic Fraternal Police Department, which claims on its website is "the oldest and most respected organization in the 'World.'" The Los Angeles Police Department grew suspicious when they received a letter from the organization, claiming Kiel as its chief deputy director, asking to set up a meeting. The meeting did not go well — according to the L.A. Times, the Masonic police "could not provide rudimentary information about the group's aims." A subsequent search of two sites related to the group revealed a slew of "badges, weapons, uniforms and law enforcement paraphernalia."
Aside from not being a legitimate police organization, the Masonic Police see one key distinction between it and other police departments, according to its website: "We were here first!"
If the Masonic Fraternal Police Department has been responsible for keeping the peace for the last 3,000 years, they are doing a terrible job.