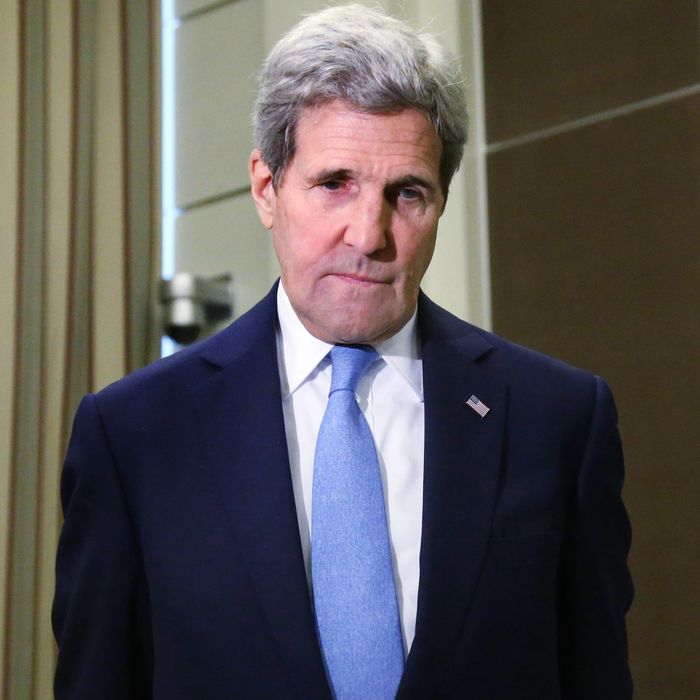 Those Idaho potatoes Russia just gave John Kerry are making him homesick.
Photo: Sasha Mordovets/Getty Images
Secretary of State John Kerry went to Sochi today to meet with Vladimir Putin for the first time in two years. According to Kerry's Twitter feed, they had "frank discussions." 
Sergei Lavrov, basically the John Kerry of Russia, said that the meetings went "wonderfully." One reporter on Russian state television said, "the fact that Kerry has come at all says a lot," according to The Guardian.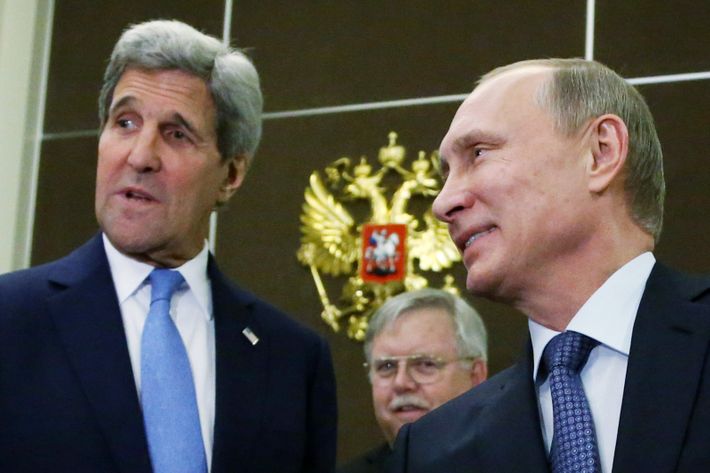 It was the first time Kerry had visited the country in two years. Since then, the relationship between Russia and the United States has been more than a bit rocky, thanks to the situation in Ukraine and the resulting sanctions.
Kerry also discussed the Iran deal and Syria during the meetings. Kerry reportedly received a basket of tomatoes and potatoes from Lavrov, an obvious one-upping of Kerry's 2014 gift to the foreign minister during negotiations over Syria, two Idaho potatoes. 
Kerry insisted last year that there was "no hidden meaning … and no metaphor" behind the potatoes, which Lavrov noted were "impressive."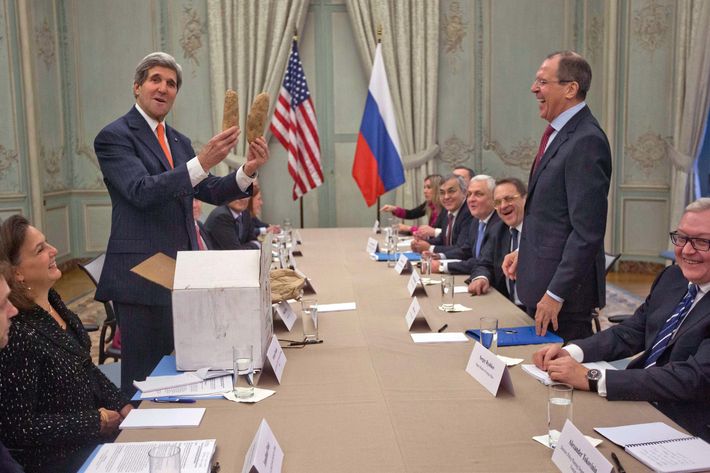 "We were having a good conversation in the course of the Christmas break over the subject of Idaho, which was where I was at the time, and he recalled the Idaho potatoes as being something that he knew of, so I thought I would surprise him and bring him some good Idaho potatoes," Kerry explained.
Kerry also received a World War II–themed T-shirt.
Diplomacy!