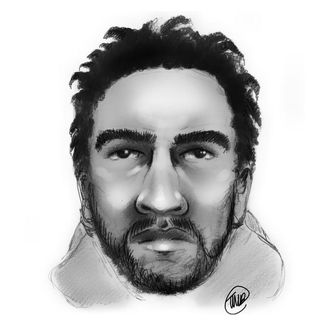 A sketch of the suspect, who is still on the loose.
Photo: NYPD
A man attacked two women with a hammer near Union Square on Monday evening, sending both to the hospital, where they were treated for scalp injuries.
According to DNAinfo, the man pulled a hammer out of his backpack around 7:30 p.m. and randomly attacked a 28-year-old woman sitting on a bench in Union Square. Soon after fleeing the scene, he approached another woman walking on West 17th Street and hit her in the back of the head with the hammer.
The suspect, who's described as in his 30s and wearing all black, is still on the loose. If you work near Union Square, you might want to consider wearing a helmet until they catch this bastard.