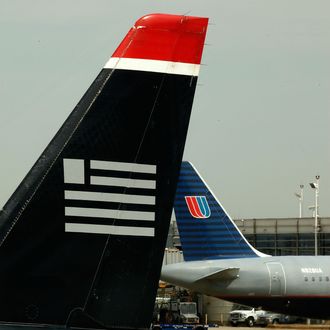 Photo: Chip Somodevilla/2010 Getty Images
A man who was unceremoniously bumped from an overbooked flight to Jamaica on Wednesday stripped off all his clothes in protest. Maybe he was headed to a nude resort?
The unidentified man argued with staff at the U.S. Airways counter at Charlotte Douglas International Airport when they bumped him from his flight. When they refused to arrange a seat for him, he began taking off all his clothes and had to be escorted from the airport naked. No word on whether he ever made it to Jamaica.