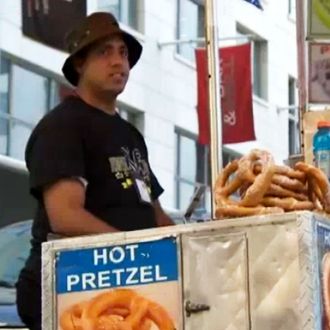 The NBC New York investigative team has discovered an injustice they simply cannot abide: At a stand down by the 9/11 memorial, a man is selling hot dogs and pretzels for up to $30. New York is expensive, but not that expensive.
NBC News reports that the vendor jacks up the arbitrary prices if he thinks someone is a tourist, refusing to post the real prices and instead charging anywhere from $10 to $30 for hot dogs and pretzels.
"He was like, 'Fifteen, maybe 10,'" one man from New Jersey said. "And I left my bitten hot dog there. That was it."
Five fights have reportedly broken out at the stand over the last week since the vendor started raising his prices, drawing the attention of the city's Department of Consumer Affairs, which is investigating the stand.
This is New York, people: Let's stick to ripping everyone off when it comes to rent, not hot-dog prices.