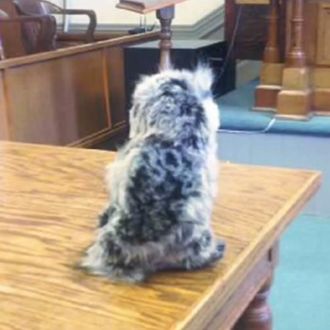 Aspen resident Charles Abbott appeared in court on Tuesday to defend himself against charges that he violated a protection order. But Abbott wasn't alone: He brought with him a stuffed owl, which he said would act as his lawyer.
"He's a very sensitive guy, has law degrees from Yale, Harvard, and Stanford," Abbott told the court. "I think he'll be able to represent me before a public defender comes online."
Strangely, the owl attorney did not speak up at all during the hearing, and Abbott was forced to defend himself.