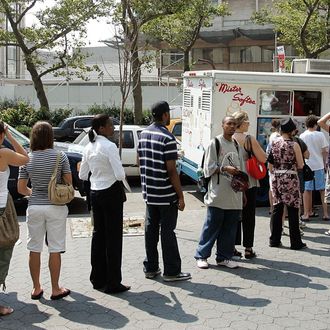 Mister Softee ice-cream truck.
Photo: Stephen Chernin/Getty Images
It's not just your imagination: It's way hotter than it normally is in May, according to the National Weather Service. The average May temperature is 59.2 degrees, but so far this month we've averaged 66.8. To anyone who doesn't have air conditioning or hasn't put their window unit in yet: our sympathies. Today the high is 81 degrees, and tomorrow it'll climb all the way to 88. Anybody missing winter yet?