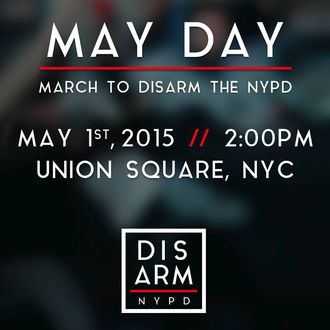 Activists for worker and immigrant rights are expanding the scope of their annual May Day rally to include Freddie Gray protesters, according to CBS New York. The May 1st Coalition has scheduled a rally to take place at Union Square at 3 p.m. on Friday, followed by a 5:30 p.m. march to Foley Square.
"This year's event is dedicated to the struggle against police terror given the deep crisis for black and Latino youth," a May 1st Coalition co-coordinator told CBS News.
A leaflet advertising the rally says its aim is to "stop police terror and attacks on all workers' rights." Over 1,200 people have said they'll attend via a Facebook event. A separate May Day rally pushing for the end of income inequality is slated to start at 5 p.m. at the mansion of Walmart owner Alice Walton on Billionaire Row.