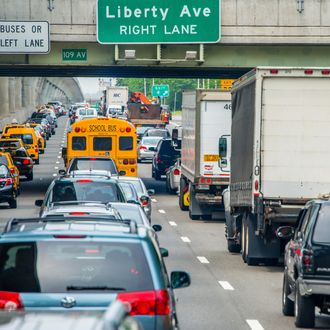 Photo: Edi B?hler/? epb 2013
Grab your eye patch! This weekend it's the Escape From New York: Memorial Day edition.
This year's Memorial Day traffic is estimated to be the worst we've had in a decade, according to the Times. Approximately 37 million people plan to hit the road this weekend in search of barbecues and beach weather, the most traveling for Memorial Day since 2005. And 33.3 million of those people will opt for driving instead of public transit, snarling traffic all across the country. 
If you want to leave New York, get out now — or at least buy your MetroNorth ticket in advance.