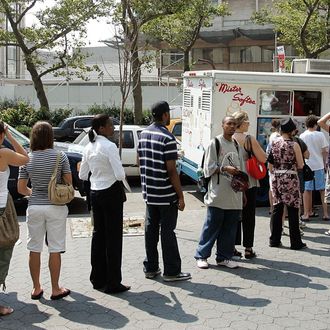 Photo: Stephen Chernin/Getty Images
All across the five boroughs, New Yorkers everywhere are falling ill with "Winter Amnesia," a mysterious condition that causes sufferers to forget how terribly freezing winter was the second it hits 80 degrees. Complaints about snow and subzero temperatures are immediately replaced by complaints about lower-back sweat and a lack of air conditioning.
This year, Winter Amnesia seems to have struck incredibly early. It's only the first week of May, you guys.