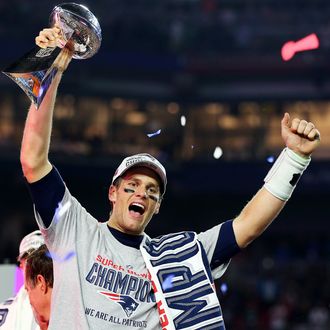 An NFL investigation published Wednesday confirmed what you probably already knew about Deflategate: It's "more probable than not" that New England Patriots staff members intentionally deflated footballs to gain an advantage in the 2014 AFC Championship game. 
The report, assembled by attorney Ted Wells, indicates that locker-room attendant Jim McNally and equipment assistant John Jastremski were "involved in a deliberate effort to circumvent the rules," and that Patriots quarterback Tom Brady knew about it and may have rewarded them with gifts.
In what was another terrible idea, McNally and Jastremski also exchanged text messages about their plan, some of which are printed in the report. If you guessed they'd read like two overgrown frat guys with limited vocabulary constantly jockeying to one-up each other, please collect your prize (sorry, it's not a Super Bowl ring).
Here they appear to be discussing Brady's reaction to balls: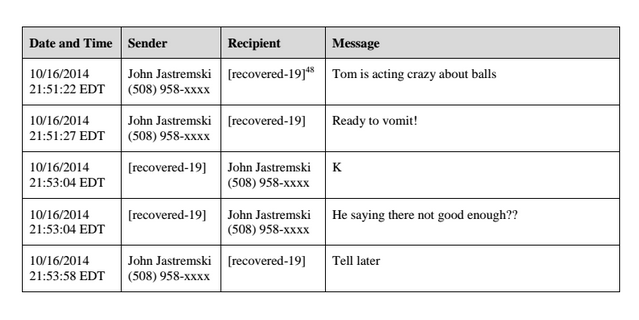 Here they discuss Brady's dedication to McNally's balls: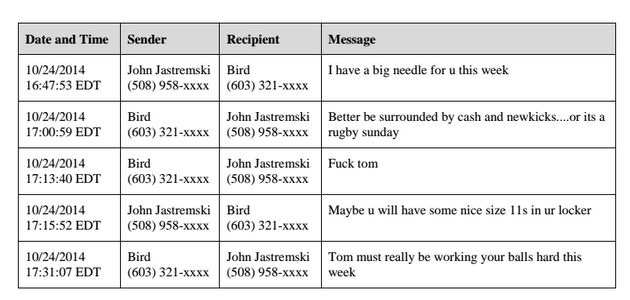 And here they playfully exchange barbs:

Sorry, baseball. Football truly is America's sport.