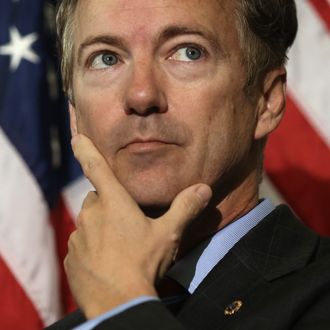 Photo: Alex Wong/Getty Images
Republican presidential candidate Rand Paul knows there are only two ways to entice hip young voters over to his side: memes, and promises to keep the government away from your sexts.
Paul spoke at a co-working space in San Francisco this week, and in an attempt to woo the tech-savvy millennials in the audience, he broke out the stump speech line that always gets the most applause: "What you do on your phone is none of the government's damn business." It is a sentiment anyone who has ever sent or received a dick pic agrees with, and thus, one all millennials can get behind.
The liberty-loving candidate has also added more fun, youth-friendly merchandise to his Rand 2016 online store, including a graphic T-shirt that capitalizes on a meme from nearly eight years ago.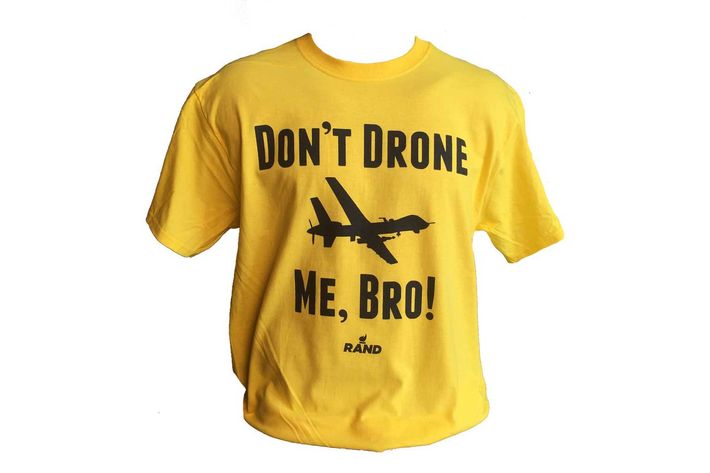 Whoa, look at that cool shirt! He's got my vote.