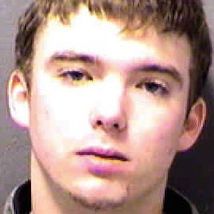 William Paul's mugshot
Photo: Mecklenburg County Sheriff's Office
William Paul, the son of presidential hopeful Rand Paul, pled guilty to a DUI charge in a Kentucky court on Tuesday. Paul was cited in April for operating a motor vehicle while under the influence and failure to maintain insurance.
Paul's license is suspended for 45 days and will be reinstated after he successfully completes alcohol-education classes. He's also been ordered to pay $718 in fines and court fees, according to WKYT.
This isn't Paul's first run-in with the law. He was previously charged with underage drinking, disruptive conduct, and simple assault.