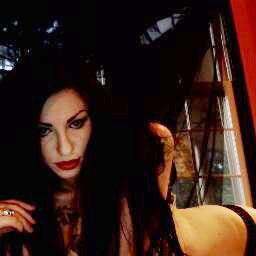 Photo: Alix Tichelman/Twitter
Alex Tichelman, the 27-year-old sex worker who was arrested in 2014 for allegedly killing a Google executive with a lethal dose of heroin, has pled guilty to involuntary manslaughter and administering the drug. 
Forrest Timothy Hayes died in November 2013 on his private yacht after Tischelman, whom Hayes frequently hired for sex, injected heroin into his body, then declined to seek help when he passed out. Surveillance video uncovered by police showed Tischelman "injecting Hayes with heroin, watching him writhe in pain, stepping over his slowly expiring body, and finishing a glass of wine before calmly walking away."
Tischelman agreed to a plea deal that reduced her manslaughter charge but sentences her to six years in jail. She's expected to serve at least three years.