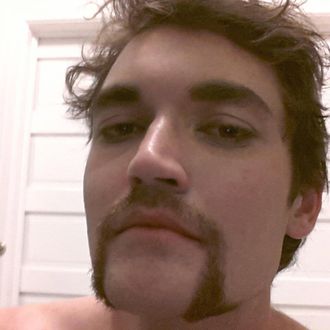 Ross Ulbricht, who was arrested for creating the dark web's black market for illegal drugs, known as Silk Road, in 2013, was sentenced to life in prison by a federal judge in Manhattan on Friday. The 31-year-old addressed the court in tears before the sentencing. "I wish I could go back and convince myself to take a different path." He added, "I've changed. I'm not the man I was when I created Silk Road. I'm a little wiser. A little more mature and much more humble."
Ulbricht made a similar argument in a letter he sent to U.S. District Judge Katherine Forrest earlier this week. "I've had my youth, and I know you must take away my middle years," he wrote, "but please leave me my old age." He would have served a minimum sentence of 20 years in prison. The Justice Department, on the other hand, argued that the court should "send a message" with the Silk Road case. "The Court thus has an opportunity to send a clear message to anyone tempted to follow his example that the operation of these illegal enterprises comes with severe consequences," prosecutors wrote in a letter. Prosecutors alleged that several customers died after buying drugs on Silk Road, and that Ulbricht attempted to hire people to murder people he considered a threat to his increasingly unwieldy organization. 
Ulbricht's defense team will seek an appeal. 
Meanwhile, another federal case involving Silk Road is ongoing. Agents working with the Drug Enforcement Administration and the Secret Service were arrested earlier this year for stealing millions of dollars' worth of Bitcoin, blackmail, and maybe even acting as a mole for Ulbricht while undercover.  
Wired recently published a fascinating and massive two-part story on the investigation that led to Ulbricht's arrest — which ended in a insane San Francisco public-library arrest that will probably be coming to a theater near you in the next decade.