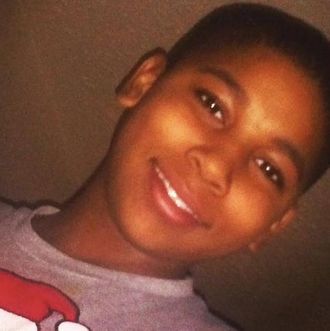 Twelve-year-old Tamir Rice was playing with a pellet gun in a snowy park on November 22, 2014, when he was fatally shot by Cleveland police. For nearly six months, his family kept his body in storage at a cost of $75 per day, saying they did not want to bury him until the official probe was complete, in case authorities needed to conduct another medical examination. The investigation is ongoing, but family attorney Walter Madison says that several days ago the boy's mother, Samaria Rice, decided to have him cremated.
Madison told the Daily Kos:
Samaria is a mother first.

Whether or in life or death, her instinct is to care for her child.

Due to an unfortunate turn of events she was faced with the unspeakable decision to finally put her son to final rest or endure this legal morass and its hardness.

After the tremendous amount of support from around the world, Samaria made the grief stricken decision to be a mother. Tamir Rice was cremated.
Cuyahoga County sheriff Clifford Pinkney said Tuesday that his office was not able to review the redacted version of the city's investigative file until mid-February, and they're still interviewing witnesses and collecting forensic evidence. "The majority of our work is complete," he said. "We have been tirelessly working on this investigation."
The report by the sheriff's department will be handed over to the county prosecutor, who will decide whether Timothy Loehmann, the officer who killed Rice, and his partner Frank Garmback should be charged. At a press conference last week, family members said the process had already dragged on too long. "Less than a second and my son is gone, and I want to know how long I've got to wait for justice?" Samaria Rice said.