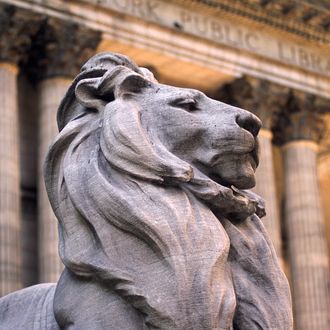 Photo: Rudy Sulgan/Corbis
It's not Hollywood award-show season, but the biggest night in the New York library community is quickly approaching: On Wednesday, the city will announce the winners of the NYC Neighborhood Library Awards. Around the stacks, the awards are known as the Oscars for libraries.
More than 13,000 library patrons nominated their local branches for the contest, which is sponsored by the Stavros Niarchos Foundation and the Charles H. Revson Foundation, in association with WNYC's "Brian Lehrer Show." The submissions cited countless ways in which the branches enrich their neighborhoods. Five winning branches will each get $20,000. 
The awards are about much more than books. Patrons described how libraries offer free English classes to struggling immigrants, tutor kids with no one to watch them after school, and provide job training for the recently unemployed.
Ten finalists were chosen from across the city — from a branch in Mott Haven in the Bronx to another in Stapleton, Staten Island. Here are short videos with their inspiring stories.
West Village, Manhattan
The Gay Guys book group gets a home.
Clinton Hill, Brooklyn
A high-school student lands a perfect first job.
Parkchester, the Bronx
Unemployed, but now, she's back on her feet.
Corona, Queens
A cultural center welcomes a tutor and her students.
East New York, Brooklyn
A 70-year-old Haitian immigrant learns how to read English.
Mott Haven, the Bronx
A young man finds his way.
Stapleton, Staten Island
For public-housing residents, the library is the community center.
Windsor Terrace, Brooklyn
Schoolchildren have a library to call their own.
Cambria Heights, Queens
A girl with special needs learns social skills to go to school.
Sunnyside, Queens
A new immigrant yearns to learn English and make friends.