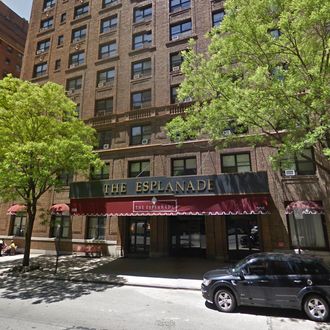 A toddler died on Monday at New York Presbyterian Hospital after she was hit by falling bricks on Sunday afternoon. 
Two-year-old Greta Greene was visiting her grandma at the Esplanade, a senior living center on the Upper West Side, when she was struck in the head by a piece of crumbling window ledge that fell from the eighth floor. Both were rushed to the hospital, where Greene was taken to surgery and her grandmother was treated for injuries to her wrist and ankle. The toddler passed away at the hospital on Monday.
The Esplanade was not undergoing any construction at the time of the incident, but crews began erecting scaffolding to protect passersby from any further falling objects.