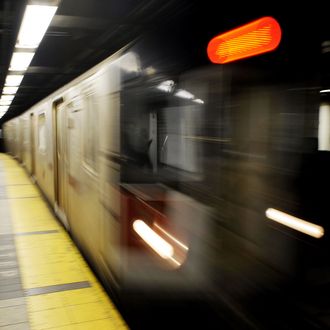 Photo: Emmanuel Dunand/AFP/Getty images/AFP/Getty Images
Women really only have two options when it comes to responding to catcallers: Either act gracious and risk having to engage further, or politely ignore them and apparently risk getting slashed.
A woman was at the Brooklyn Bridge/City Hall subway stop on Saturday afternoon when a man wearing a Yankees cap decided to hit on her. When she ignored his advances, he spit at her. When she laughed because, like, who does that, he slashed her in the arm with a knife before fleeing the station.
The victim was taken to Beekman Hospital, where she was treated and released.
Just another day of being a woman in grand ol' NYC!