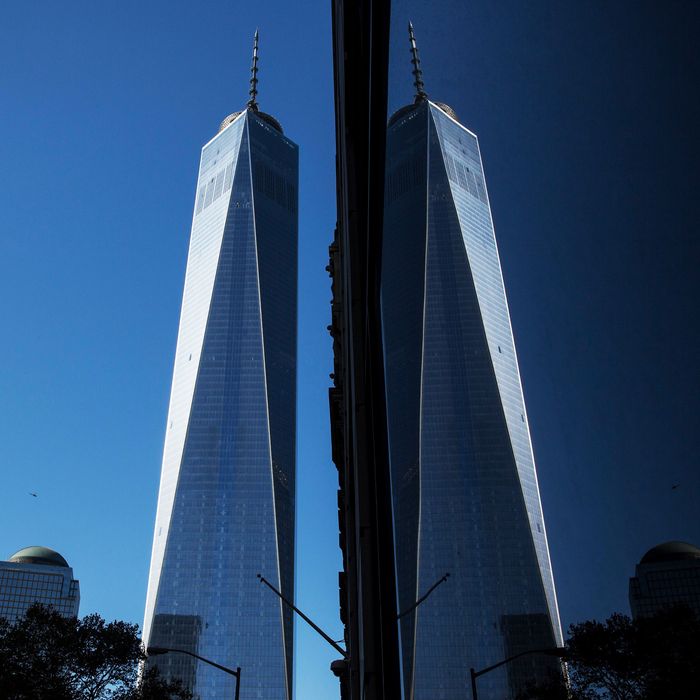 Photo: Andrew Burton/Getty Images
Greg Carafello describes the morning of September 11, 2001, in a matter-of-fact tone.
He was on the 18th floor of the South Tower. His company, AbraCadabra, was headquartered there. He had gotten in early that day. Only one other employee was in the office that morning. He heard the first plane hit the North Tower. He and his employee ran down a narrow stairwell, thronged with people, and out of the building. Then, the second plane hit. "I was thinking it was some kind of accident — someone had a heart attack," he told me. "But when the second plane hit, everybody knew that we were under attack."
Now, nearly 14 years later, Carafello is the first World Trade Center tenant to return, opening up an office for his Cartridge World franchising business in the new 1 World Trade Center. "Believe me, for years after 9/11, I had no interest in going back," he said. "It was the last place I wanted to be." But it made business sense, and Carafello came to see a certain logic and even a beauty to it. "I loved working in the old World Trade Center. There was great energy there. Now, with the new building, there's huge energy there," he said. "If you've ever worked in or owned a business in Manhattan, you know the energy is unbelievable."
And his experience, like that of tens of thousands of others, still feels a little unbelievable. Covered in debris, confused, and terrified, Carafello fled the building site to South Street Seaport, eventually walking all the way uptown to the Waldorf Astoria. "I bought a new shirt at the store at the Waldorf and cleaned up," he said. "I couldn't relax. You couldn't relax. We were just really shocked. I tried to eat lunch. I tried drinking a beer. Nothing felt good." Later, he finally got on a ferry that took him to New Jersey, home to his wife and four kids.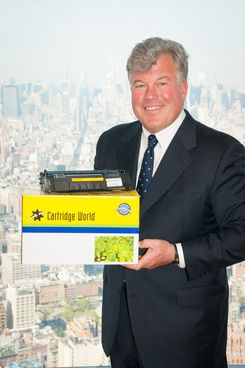 After the shock and emotional devastation of the attacks came financial turmoil. AbraCadabra was a printing business that specialized in large-scale posters. It limped along for the first month or two after the attacks, running out of a vacant building in New Jersey that Carafello happened to own. "We lost a lot of equipment and materials, and had to wait for the insurance company," he explained. But then came the recession. "Nobody was traveling," he said. "There were no trade shows, or when there were, they used the previous year's graphics."
Carafello sold the flailing AbraCadabra in mid-2004 and instead focused on Cartridge World, a franchise business that sells ink and toner. "At 5 p.m. on a Friday, you're home with your family," he said. "It's a nice business, a friendly business." And a good one. Carafello has become a master franchisee, buying up the rights to open Cartridge World franchises in New York, New Jersey, Maryland, Virginia, and the District of Columbia. He now has a total of 58 stores.
In these intervening years, he has also come to reckon with what happened to him and others on 9/11. He signed up to work as a volunteer at the 9/11 Memorial Museum when it opened, becoming a docent — standing with an artifact from the attacks and talking about its significance with visitors. "It is very cathartic," he said. "My job is not to talk about what happened to me, but to talk about the artifact. But I tell them my story as accurately as I can if they ask." He went on: "It's healthy to talk about it, to be honest. To let it out. To talk to people from all over the world about it."
And it seemed like fate that the new World Trade Center building was opening while Carafello was looking for office space in Manhattan, to help him manage his current franchisees and train potential ones. His wife balked at him opening up shop in the building. "She had no interest in me going back, either," he said. "But once she visited, she came around."