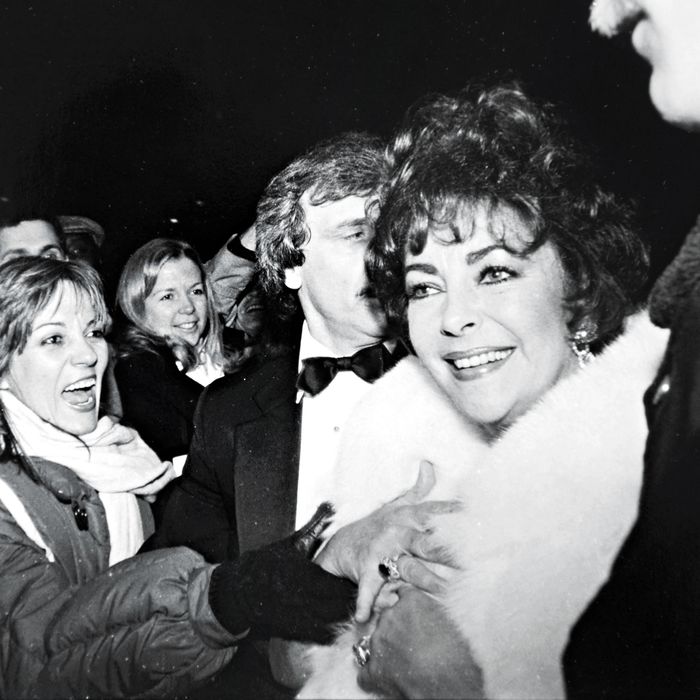 A scene from Andrew Savulich's new photography collection, The City.
Photo: Andrew Savulich
Andrew Savulich started getting his photographs into the Daily News around 1980. "Back when I started," he recalls, "there wasn't much use of freelancers — the union was pretty tight. The only way you could get in to sell stuff was to bring in something on spec, and that usually meant spot news." He didn't have a beat, exactly, but "usually I'd start around eight or nine at night, and stay out till midnight or one, and I would start at Times Square just because I enjoyed being there. It was an interesting place — back then, anyway." In 1993, he joined the paper's staff, and is there still. He worked (and works) much like the mid-century newshound Arthur "Weegee" Fellig, although Savulich says he likes to think of himself in the tradition of August Sander, the German photographer whose portraits cut across multiple classes and subcultures. In his new collection, The City (just out from Steidl), that pair of influences leaps out at you, especially in the encounters where disparate New Yorks meet.
When he makes prints for himself rather than for the paper, Savulich adds an extra dimension in the form of neatly lettered captions. They're deadpan and hilarious, leaving just enough unsaid to send your eye right back to the photos. "I have a schizzy thing — I'd give an AP-style caption [to the paper], which is what they'd want, but for myself, I make it somewhat ambiguous." His black-and-white Times Square, like the real one, comes with its own news ticker.
*This article appears in the June 15, 2015 issue of New York Magazine.