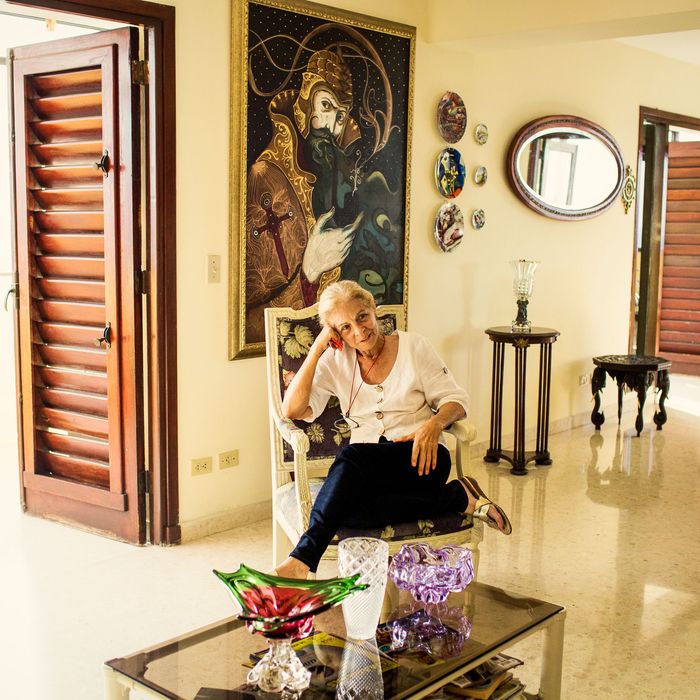 The first Airbnb Host in Havanna
Photo: Lisette Poole
It's a sweaty Tuesday morning in Havana, and my Airbnb host had set a breakfast of coffee, mangoes, bread, cheese, and eggs on the patio. We were chatting about day trips when her dog started barking wildly.

"Espera, espera," — wait, wait — she said suddenly, and darted downstairs. 
Violent shouting was coming from the street. From the apartment's balcony, I saw her adult son swinging at another tanned, sinewy, 20-something. His hair was flapping. His shirt was torn. Neighbors were hanging off the balconies of neo-classical tenements. Someone threw a soda can that thudded along like a giant rock. Her son was pulled away from the other kid, but kept swinging.
The dusty block, on the edge of the city's historic Havana Vieja, the once-majestic neighborhood built by the Spanish beginning in the 16th century, is rough, but safe — the Castros don't tolerate crimes against tourists. But it's unlike any Airbnb in Brooklyn or San Francisco. And for a rapidly growing number of American travelers fudging visa applications for pseudo-legal vacations in Cuba, that is exactly the appeal.
 
In April, when Airbnb, the room-sharing service valued at $20 billion, expanded into Cuba it was one of the most significant U.S. business developments on the communist island in 50 years — and one of the quickest. Late last year, when Obama announced new policies encouraging American travel to Cuba, Airbnb pounced. The company plugged into a legal, well-regulated network of private bed and breakfasts, known as casa particulares, permitted under new Cuban laws allowing for entrepreneurship. Cuba is now one of Airbnb's fastest expanding markets — with more than 2,000 listings — fulfilling the company's mission that anyone can "belong anywhere."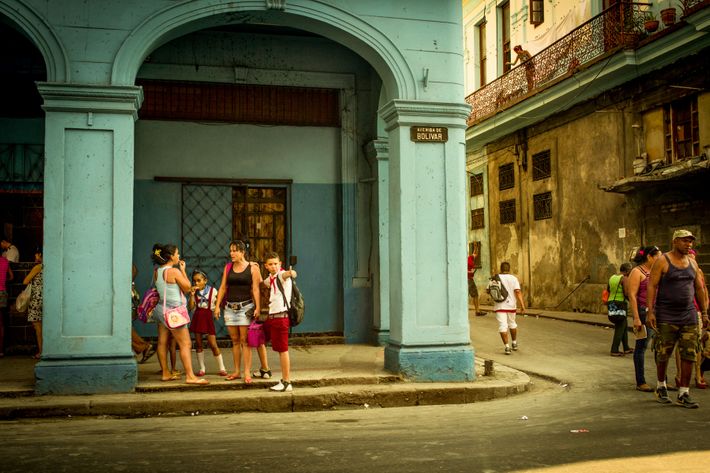 The average Cuban worker makes $20 per month. Our Airbnb was $46 per night. The Hotel Nacional — the nicest spot in town — starts at $100 a night, but is run by the government. And by pretentious American standards, it's a three-star hotel, and travelers say employees can be unfriendly.

Which is to say, beyond beds, there is room for Airbnb to offer more personalized service. Our host bought her house a few years ago, and it had been a casa particular for the past several years. Though it was nothing fancy, it did come with hot water, mangoes for breakfast, air conditioning, and a doting Cuban mother. "I can't go to sleep until you guys home," our host said on the first night. "You are my responsibility while you are here."
She got on Airbnb through a local property manager named Tony. Only about 5 percent of Cubans have an internet connection, so property managers typically arrange web bookings. American travelers can search for Cuba's listings, and book online using a credit card, like they would for any other country. Airbnb then uses a money transfer service — similar to Western Union — to transfer the funds to hosts. Airbnb was able to open in Cuba owing to new U.S. policies that permit American companies providing travel services to authorized American travelers to do business in the country. At this time, only U.S. citizens can use the service to book rooms in Cuba.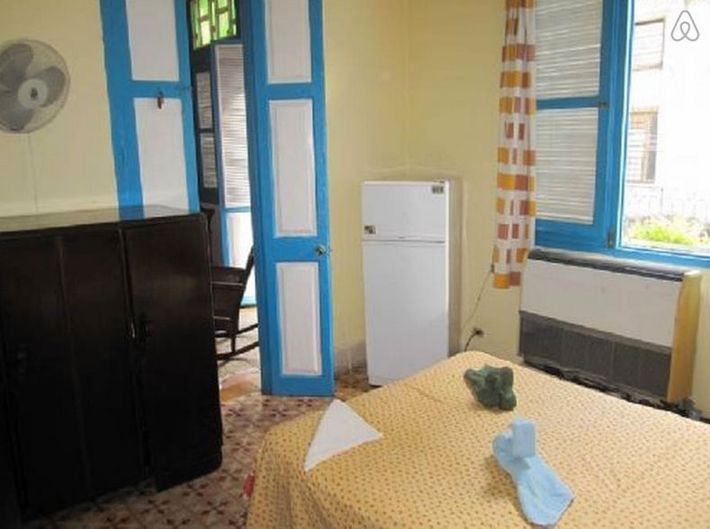 My friend and I are our host's first American Airbnb guests. So far she has been primarily renting the apartment by word of mouth. There weren't any reviews of her or her house on the Airbnb site — but she's already a pro. She's renovating the top floor, and, in coming years, she hopes to be able to rent out the entire house. "People are still afraid of coming to Cuba," she says. "I hope things get better between Cuba and the United States and people come here."

That's Airbnb's hope, too. Kay Kuehne, Airbnb's regional director of Latin America, said the company "got serious about Cuba" in December when Obama announced plans to restore diplomatic ties with the country and encourage American travel. Airbnb met with the Cuban government, and connected with locals like Tony, who were already managing properties through independent websites, such as casaparticular.org. Kuehne says the biggest challenges were the lack of internet on the island and arranging payment transfers. "I think our general approach to Cuba was very much to showcase Cuban hospitality," says Kuehne. "We don't see ourselves as the American company now going into Cuba, but rather a platform that helps showcase the great things that Cuba has to Americans."
Several days later, in the small colonial beach town of Trinidad, four hours south of Havana, we realize there are still some glitches in the system.

We arrive in Trinidad a little after 2 p.m. after a long bus ride and discover our paid Airbnb reservation doesn't list the address of where we were staying. (Which, yes, we should have noticed earlier.) The phone number on the reservation also doesn't work. We email the property manager from a dial-up internet café, but she doesn't respond. We Google the listing to try to find the address, going to two different casas that don't have our reservation. 
Giving up, we open Lonely Planet and call different casa particulares. We get lucky and find a vacancy in one just off the town's main square. Our host's family had lived in the house for nearly 100 years and operates a small restaurant next door. They have been renting out rooms for the past several years and have managed to renovate the entire house. The room is only $25 dollars a night, rather than the $55 we would have paid Airbnb — and the room is much nicer than the one we booked.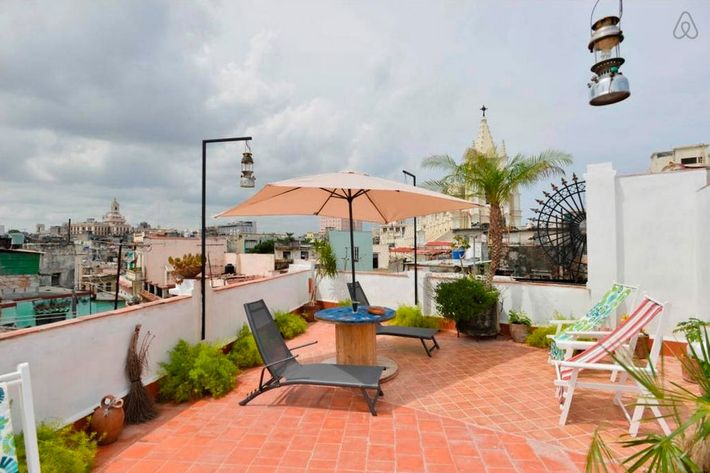 That scenario is not unusual: In many cases it costs twice as much to book a room with Airbnb as it would to contact someone like Tony or the owner of the casa owners directly. Kuehene says this is in part owing to the peace of mind and insurance that Airbnb offers. "We are providing the same service in Cuba that we provide around the world, so for example, 24/7 customer service and a verified ID program," she says. "But, at the end of the day, it's a marketplace, so the hosts are free to set the prices the way they want."

Returning to Havana, we have better luck. For our next reservation, we arrive on a side street in the heart of Havana Vieja, with fancy coffee shops and a pizza bar. The house, branded Casa Vitrales, feels like a little cousin of the Ace Hotel. Granma, the communist newspaper, is displayed alongside Architectural Digest and GQ Brazil. The walls are filled with murals by local artists, and a marble staircase opens onto a rooftop with views of the whole neighborhood.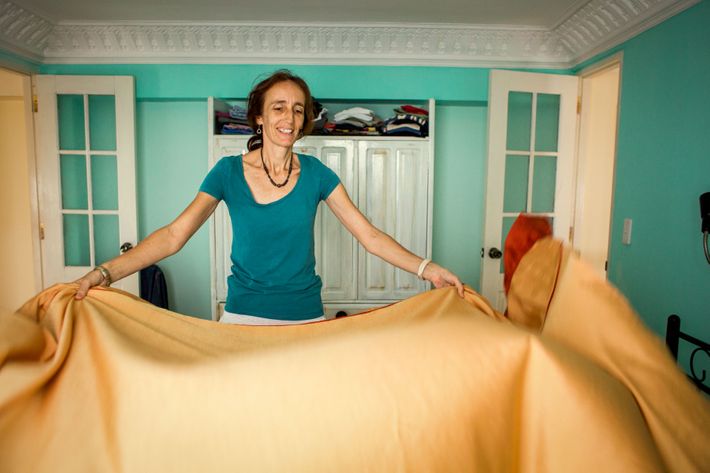 Later that day, I meet up with Tony, the property manager, who is drinking with four German guys outside the grand Hotel Ingleterra in central Havana. A jewel of the city's Belle Epoque, the hotel is now owned and operated by the Cuban government, but the mojitos are still pretty good. Tony pours me a glass of beer and offers a toast: "To America and Cuba," he says. He is excited by the recent news that he's no longer considered a terrorist.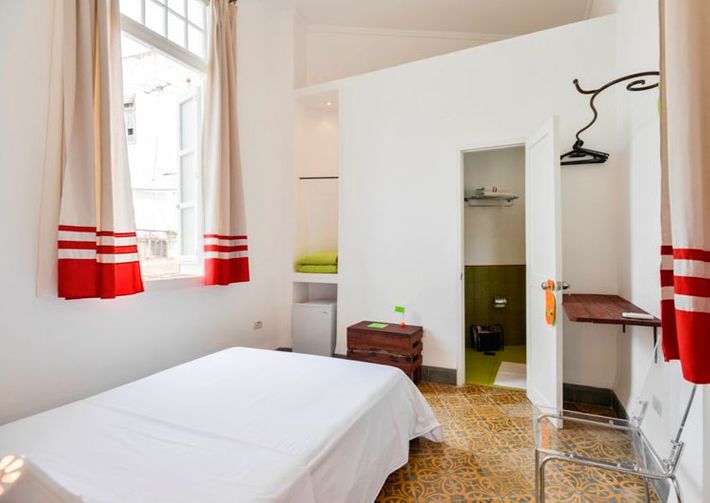 "[Airbnb] is a different way to do business, but it is better because we need dollars — money," he says. "We have to start a friendship. It will depend on the American rules. Cuba is open to receive anyone. I think the big problem is from the American government. Ask Obama if he's open to do this, and let everyone come. Everyone here would be happy with that."
The Canadians and Europeans we meet generally don't share Tony's enthusiasm. Most are just trying to see Cuba before the Americans arrive in force. "America is going to break this country," said a Torontonian downing mojitos at an alarming pace. "Cuba was afraid of capitalism in 1950. Wait until you see capitalism in 2015. You thought United Fruit was bad. Wait until you see Airbnb."