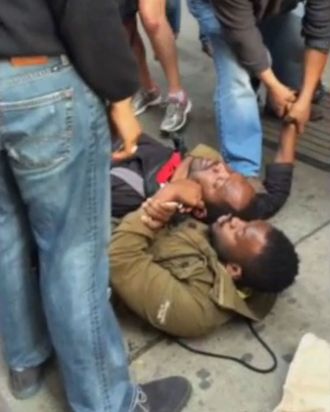 A group of heroic New Yorkers banded together on Wednesday when a mugger attempted to steal a woman's backpack in midtown, according to Gothamist. Let's hear it for the good guys!
The group of "10 to 12 citizens" tackled the man after he grabbed the woman's backpack from her and fled across the street, sprinkling her belongings into traffic. When she said she wanted to press charges, they held the suspect down while others searched for an NYPD officer who could help.
The man was eventually able to escape but was captured later by MTA police and arrested on a slew of charges, including robbery and assault.