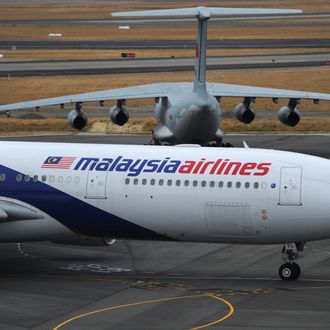 Photo: GREG WOOD/AFP/Getty Images
Malaysia Airlines' new CEO Christoph Mueller started on May 1, and he's already begun rolling out a cost-cutting plan to help revamp the struggling airline. In addition to some much-needed image rebranding and potentially changing the company's name, Mueller is also cutting about 6,000 jobs, effectively laying off about 30 percent of employees. 
Mueller said the company is "technically bankrupt" following a disastrous 2014 in which one flight disappeared en route to Beijing and another was shot down above Ukraine, killing all 298 passengers and crew members. With all that tragedy, it's not surprising that nobody wants to fly Malaysia Airlines anymore.