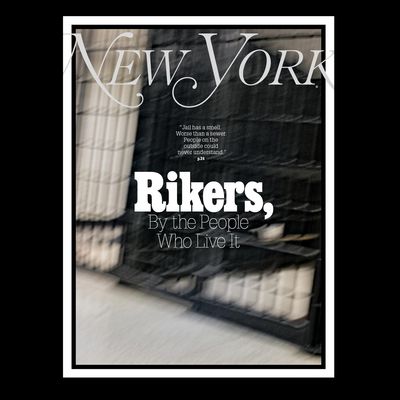 Our latest cover story, a collaboration with the Marshall Project, examines life inside New York City's notorious Rikers Island jail. We spoke to more than a dozen people who live or work on Rikers, including inmates and their families, corrections officers and volunteers, lawyers and advocates, and more, to gain insight into conditions on the island.
On Monday, June 29, at 1 p.m. EST, several of the reporters who worked on this story will be available to answer all of your remaining questions about Rikers in a Facebook chat. Nick Tabor, Bill Keller, Dana Goldstein, Alysia Santo, and Eli Hager will discuss what life is really like for the inmates and corrections officers, and they will touch on the reforms needed to address the numerous stories of abuse and neglect that have come out of Rikers recently.
After our chat, we'll embed the conversation in this post.