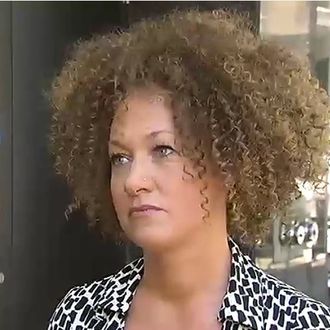 Photo: Screengrab from WKXLY.
Just hours after Rachel Dolezal stepped down from the NAACP Spokane presidency after reports that she was pretending to be black, the Smoking Gun has published court documents showing that Dolezal actually once sued Howard University for white discrimination.
In 2002, Dolezal — then known as Rachel Smith — graduated from the historically black college and subsequently filed a lawsuit claiming "discrimination based on race, pregnancy, family responsibilities and gender" after she says she was denied a scholarship and a teaching assignment. She also said some of her artwork was removed while she was a student in order to "favor African-American students over" her. The suit was pending while Dolezal worked as the chair of Howard's Department of Arts. 
A year and a half later, the suit was dismissed, and the court found "no evidence that Dolezal was discriminated on the basis of race or other factors," according to the Smoking Gun. She was ordered to pay Howard nearly $3,000 for costs spent on the case.