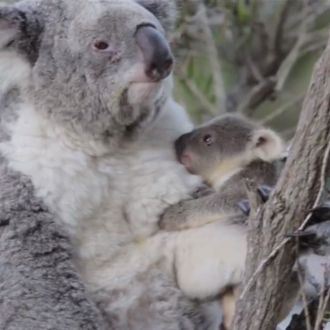 Summer's here, which means warm weekend nights drinking at sidewalk bars and hot weekend days curled up in front of the air conditioner with the TV on loud. It's five o'clock somewhere, so let's get this party started with eight actually good things that happened this week.
1. A service dog saved his blind owner's life by throwing himself into the path of the oncoming bus. Both the bus driver and Figo's owner Audrey Stone didn't see the bus coming, but Figo did–he jumped in front of the bus to protect Stone. Both were injured but are expected to make a full recovery–thanks to Figo, that is.
2. We're another step closer to having a new drug that could help stop heart attacks. An expert panel recommended on Wednesday that the FDA approve the drug alirocumab, which research has shown greatly lowers cholesterol levels.
3. We met the cutest baby deer ever. The Queens Zoo welcomed the southern pudu fawn this week, and she's already winning accolades.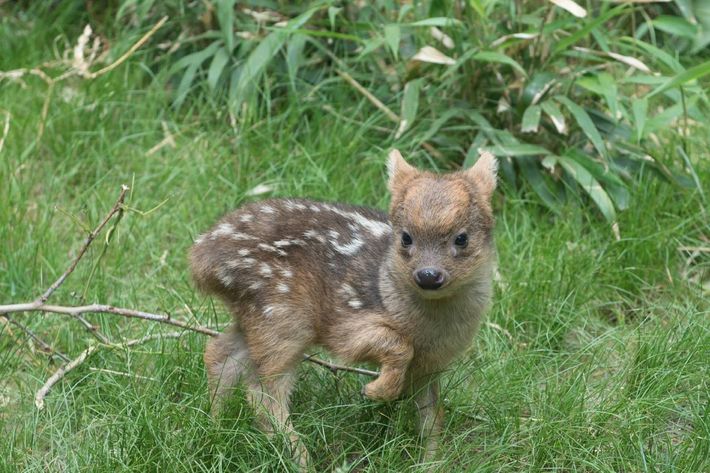 4. A firefighter who saved a baby from a house fire attended her high school graduation. Mike Hughes rescued Dawnielle Davison from a fire when she was just nine months old, and she decided to repay him by inviting him to her graduation ceremony. "It was really cool for her to invite me. For her to acknowledge me, and be happy about it, that's just really special," Hughes told The Today Show. "I thought, boy, that's one cool kid."
5. American Pharaoh's jockey announced he's donating a portion of his winnings to cancer research. Victor Espinoza will donate his Belmont Stakes winnings to California's City of Hope cancer foundation.
6. A dog found an adorable way to break up an intense game of tug of war. When her mother and brother couldn't decide whose turn it was to play with the tennis ball, Casley came up with a brilliant solution.
7. Gay and lesbian troops will now be protected from employment discrimination. Ashton Carter announced the new Pentagon policy on Tuesday.
8. A baby koala got to snuggle with her mom for the first time. And she will never be the same.