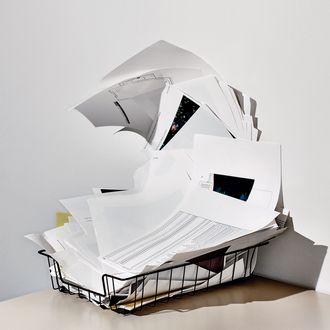 We need to work more, says Jeb Bush. New Yorkers, um, don't exactly agree.
Photo: Bobby Doherty/New York Magazine
Jeb Bush recently said that we all ought to be working more. So we asked 100 New Yorkers at Union Square, Columbus Circle, and the Atlantic Avenue subway stop how they felt about their own workloads. Most of the people we spoke to said they're doing plenty, thanks. But some of their friends could be giving a little extra. (Note: Some categories do not total 100 because respondents skipped questions.)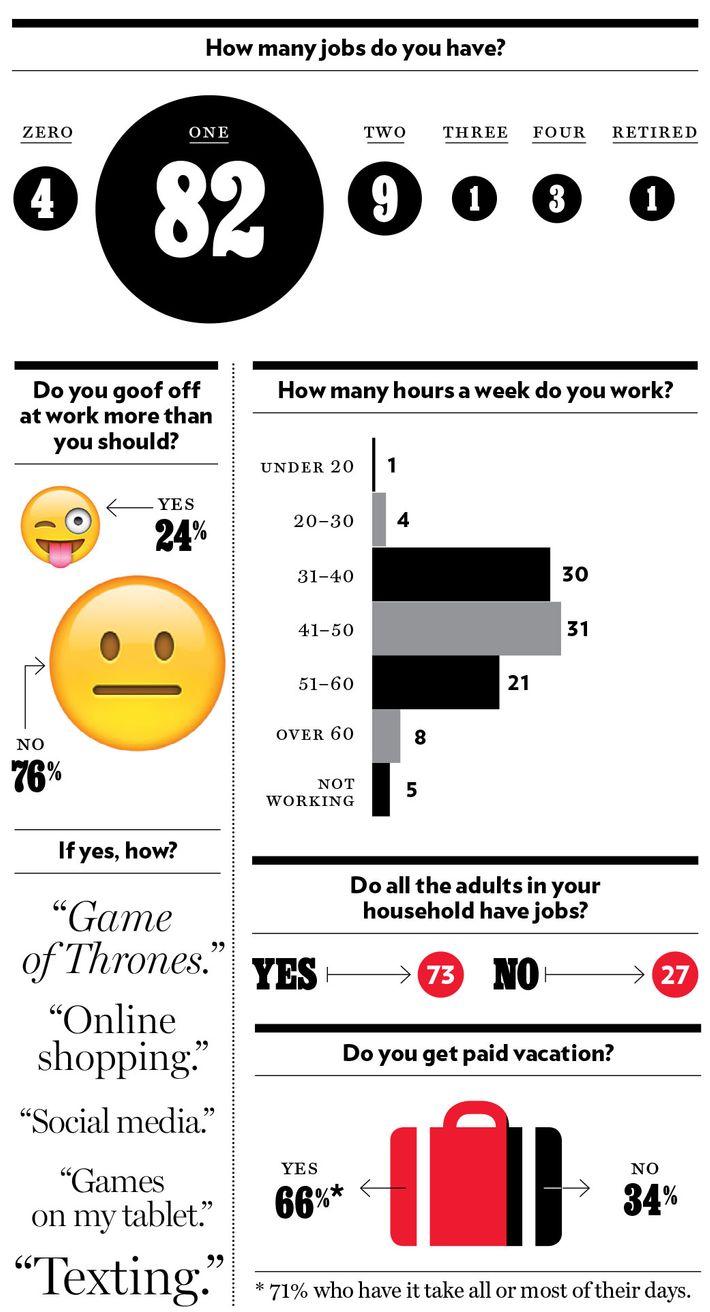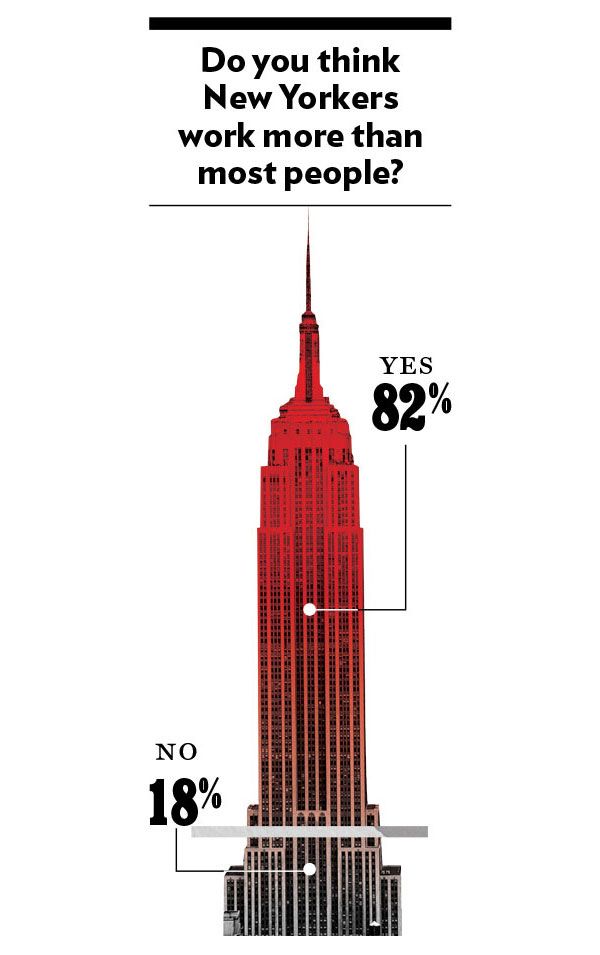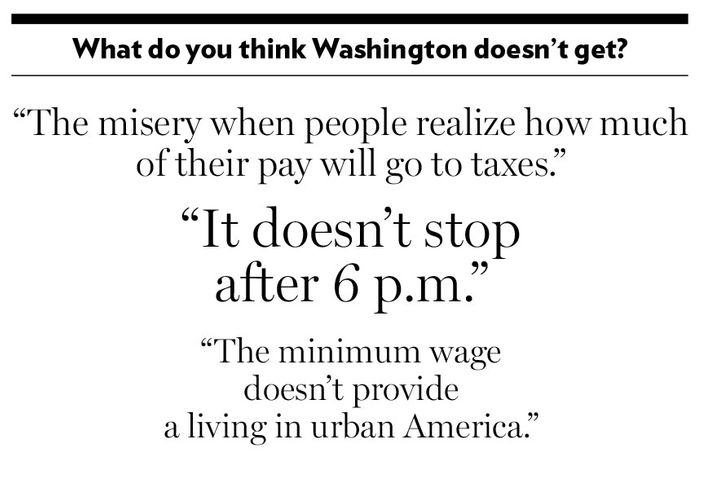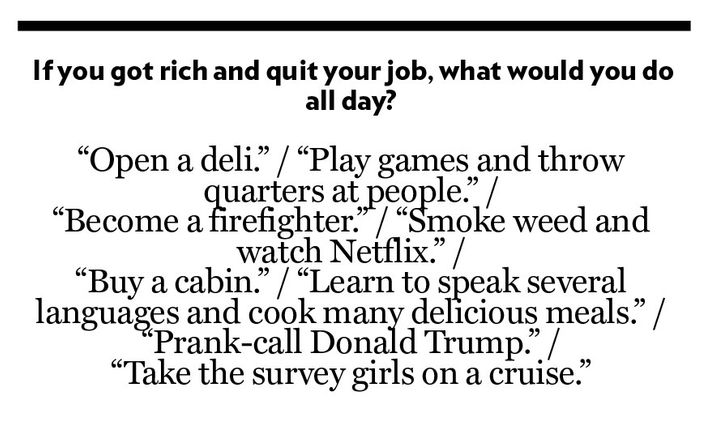 *This article appears in the July 27, 2015 issue of New York Magazine.