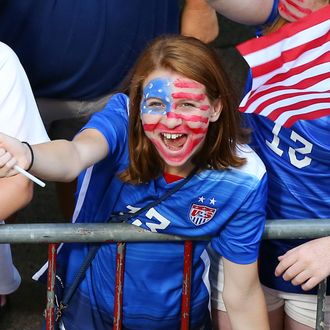 Fans at today's parade.
Photo: Adam Hunger/Corbis
The World Cup championship celebration hits New York today, as the U.S. Women's National Team is honored with a ticker-tape parade down the Canyon of Heroes in lower Manhattan. The parade is under way, and we'll be updating this post throughout the day with the best scenes.