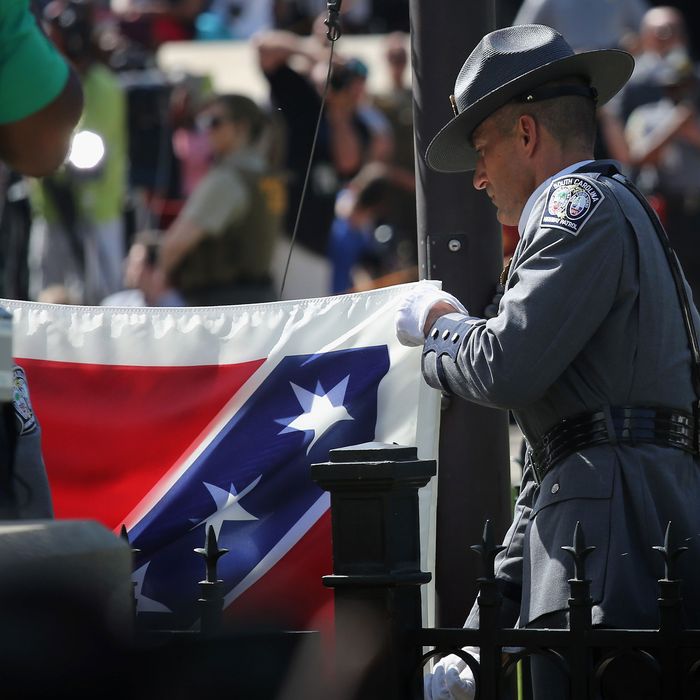 An honor guard from the South Carolina Highway patrol lowers the Confederate battle flag as it is removed from the Capitol grounds Friday, July 10, 2015, in Columbia, S.C.
Photo: John Moore/Getty Images
South Carolina's Confederate flag came down from the state house Friday morning. The guards lowered the flag in just a few minutes, as a crowd cheered and screamed and sung at the historic moment (or just felt sad — flag supporters, apparently did turn out). The pole will also come down, and the flag will stay in the Confederate Relic Room and Military Museum.
Here's the scene of celebration as the South Carolina ends one era, and begins another: