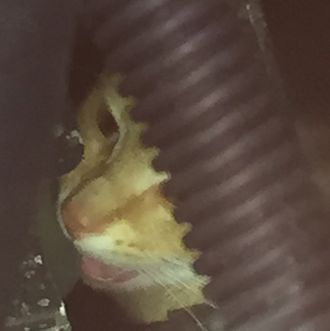 If you hear meows, say something.
When a pickup truck arrived at the Mars Chocolate plant in Hackettstown, New Jersey, after a 28-mile trip from Pennsylvania, workers thought that the meows emanating from the engine compartment were worth investigating. Inside the employee's Toyota was an orange cat trapped in the fan blades. Department of Public Works officials teamed up with the Skittles-makers to free it. Once untangled, the cat had the most obvious and reasonable reaction: It ran away.
Local police officers had to then chase the cat, who was captured and sent to animal control in decent physical shape, if also probably scarred for life. The other unwise feline traveler from this past month, "cat who decided to ride an airplane wing," was unavailable for comment.